Nanaimo
(pronounced Nah-nye-Moh) is a city in British Columbia, Canada.  It is also the name of
a Canadian dessert
—a 3-layer confection, which I had never tried until yesterday.  Thanks to Lauren of
Celiac Teen
, I finally made them just in time for the
2010 olympics in Vancouver
!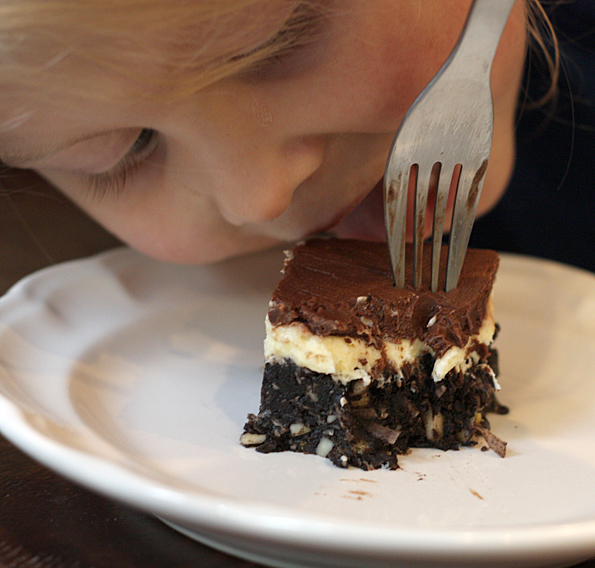 The January 2010 Daring Bakers' challenge was hosted by Lauren of Celiac Teen. Lauren chose Gluten-Free Graham Wafers and Nanaimo Bars as the challenge for the month. The sources she based her recipe on are 101 Cookbooks and www.nanaimo.ca.  An optional part of the challenge was to make the bars gluten-free, but since I procrastinated slightly (ahem!) I had to make them with what I had already in the pantry.
The 1st layer of Nanaimo bars is a mixture of chocolate, graham crackers (we had to make our own!), coconut, and almonds.
The 2nd layer is a thick buttery custard layer.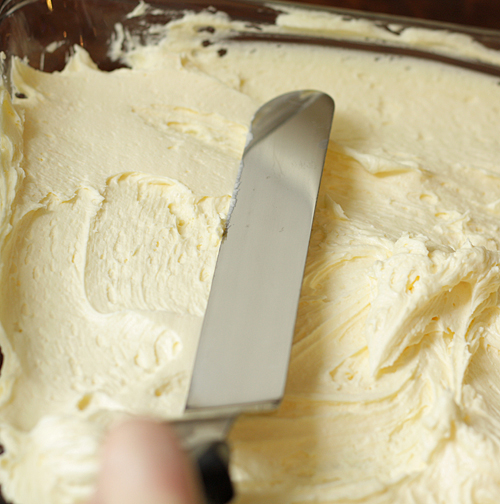 The final layer is a semisweet chocolate layer.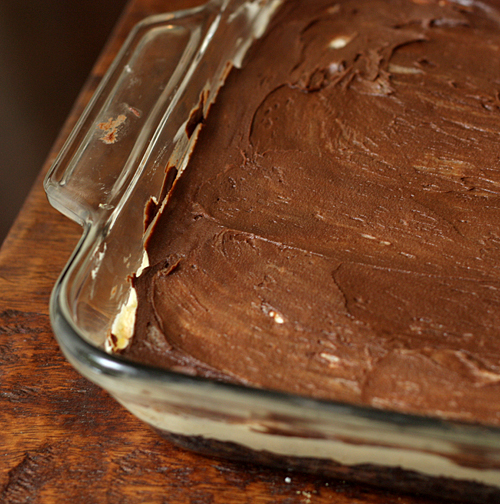 I doubled the recipe so that we would have extra to share and also so that I could freeze some (they freeze well!) to serve for the opening ceremonies of the olympics.  I would recommend cutting the bars into small pieces because they are very rich.  Bug taste tested these for me and gave them two thumbs up.  She would like me to mention that now that she is one she has a very refined palate.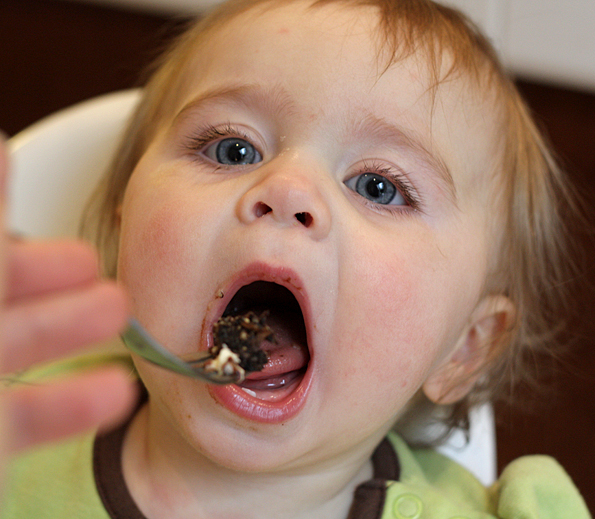 The chocolatey/nutty/coconuty flavors mixed with the creamy buttery center are pretty divine.  These are dangerous for me to have around.  If you live near me, please come take some off my hands.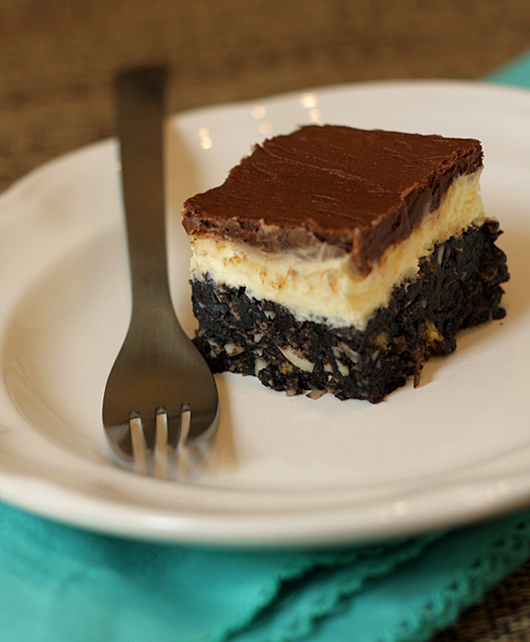 Print This Recipe
Nanaimo Bars
Adapted from the City of Nanaimo Recipe
Makes one 8×8-inch pan
Bottom Layer
1/2 cup (115 g) (4 ounces) unsalted butter
1/4 cup (50 g) (1.8 ounces) granulated sugar
5 tablespoons (75 mL) unsweetened cocoa
1 large egg, beaten
1 1/4 cups (300 mL) (160 g) (5.6 ounces) graham cracker crumbs
1/2 cup (55 g) (1.9 ounces) almonds (any type, finely chopped)
1 cup (130 g) (4.5 ounces) coconut (shredded, sweetened or unsweetened)
Middle Layer
1/2 cup (115 g) (4 ounces) unsalted butter
2 tablespoons and 2 teaspoons (40 mL) heavy cream
2 tablespoons (30 mL) vanilla custard powder (such as Bird's. Vanilla pudding mix may be substituted.)
2 cups (254 g) (8.9 ounces) confectioner's sugar
Top Layer
4 ounces (115 g) semi-sweet chocolate
2 tablespoons (28 g) (1 ounce) unsalted butter
1. For bottom Layer: Melt unsalted butter, sugar and cocoa in top of a double boiler. Add egg and stir to cook and thicken. Remove from heat. Stir in crumbs, nuts and coconut. Press firmly into an ungreased 8 by 8 inch pan.
2. For Middle Layer: Cream butter, cream, custard powder, and icing sugar together well. Beat until light in colour. Spread over bottom layer.
3. For Top Layer: Melt chocolate and unsalted butter over low heat. Cool. Once cool, pour over middle layer and chill.
——————————-
* These bars freeze very well, so don't be afraid to pop some into the freezer.