"You can travel fifty thousand miles in America without once tasting a piece of good bread."
—
Henry Miller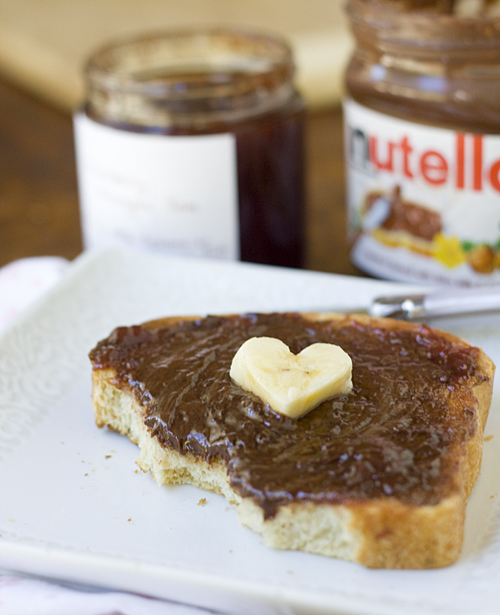 Yesterday was a gorgeous day here in Southern California.  It was unusually warm, the sun was out, and the sky was clear and bright blue.  After taking one look outside, I knew that I needed to get the girls and I out of the house to spend some time in the sunshine.
I decided it was the perfect day to get started on a new project I'll be working on with Panera Bread for the next few months, so I took the girls to our local Panera and met up with my awesome intern Kellie for a lunch out on the patio.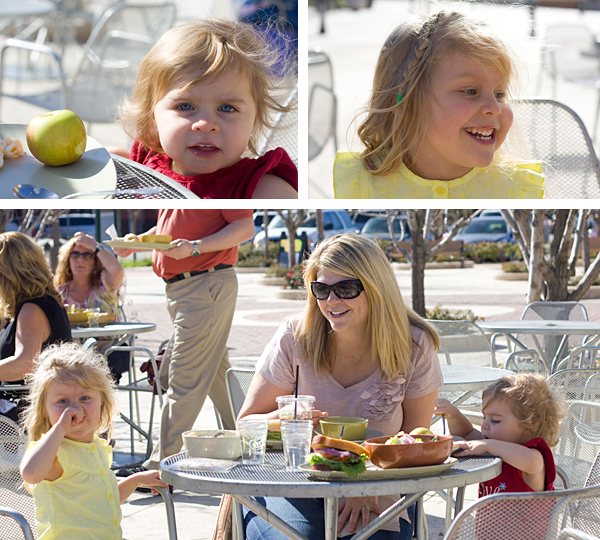 While we were there I grabbed a loaf of their White Whole Grain bread.  I've been craving some good bread for a while.  I haven't been making much bread lately because my Kitchenaid mixer died, and I just don't always have enough time to make bread entirely by hand.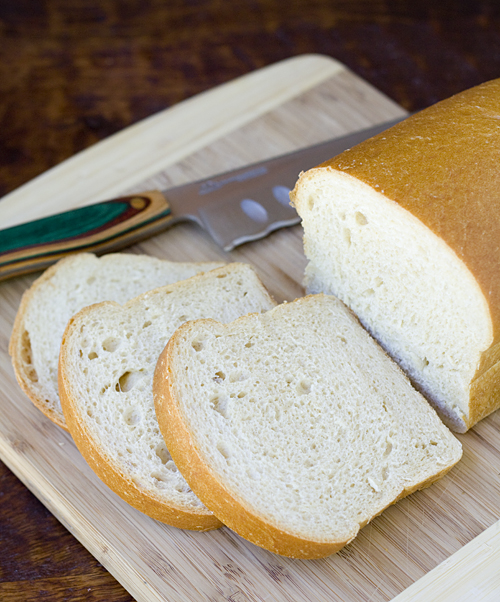 The loaf of bread sparked a conversation about the lack of good bakeries in the US.  If you're lucky enough to live in a larger city, you may have access to good bakeries, but many of us live in areas where the only bread available to us comes from a supermarket bread aisle.  If you are fortunate enough to have a good bakery in town, it's likely to supply a selection of cookies, cupcakes, and cakes, but less likely to sell artisan breads.  I know what it's like to have constant access to good artisan bread.  Having lived in France and Japan, I've learned the joys of being able to walk down to the corner for a loaf of freshly baked crusty bread in the morning—the kind of bread that needs to be eaten quickly because it doesn't keep, due to the lack of preservatives.  Although I love to make my own bread, and love eating it even more, it's not always realistic for me to make our bread.  I'm grateful that I do have a Panera nearby.  At least I have one source for delicious artisan freshly baked bread made onsight daily.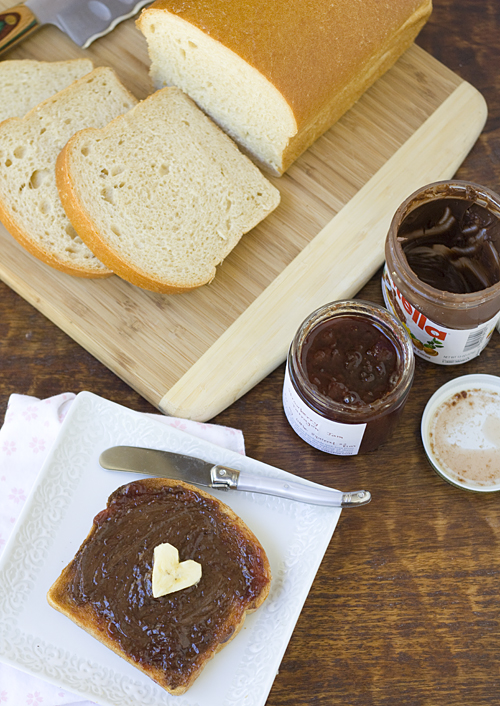 I continued contemplating the bread conundrum when I got home.  I sliced into the loaf I bought and treated myself to a Nutella Fruit Tartine—a simple treat, but one that never fails to put a smile on my face.  Tartine is a French word for what is traditionally an open-faced sandwich.  For my Nutella Fruit Tartine, I toast a slice of bread, then spread on a layer of raspberry or strawberry jam, followed by a layer of Nutella.  Then I top it with fresh berries or banana slices.  Good bread is a necessity.  Good bread provides the perfect vehicle to carry the mix of fruity and chocolate to your mouth.  Now go treat yourself to a slice of love.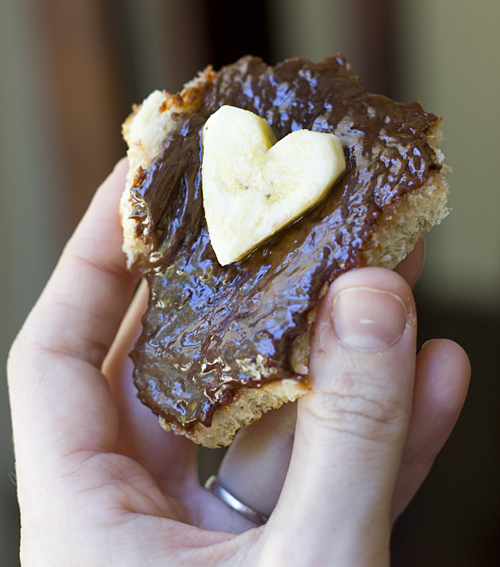 Print This Recipe
Nutella Fruit Tartine
Makes 1 serving
1 slice of bread
1 tablespoon strawberry or raspberry jam
1 1/2 tablespoons Nutella
Fresh berries or banana slices
1. Toast the slice of bread.
2. Spread the jam over one side of the bread, then immediately spread the Nutella over the jam layer.
3. Top with fresh berries or banana slices and eat!
================================================
* DISCLOSURE: I'm writing this post and creating this recipe as part of a project with Panera Bread.  They have compensated me for my time and expenses, but my opinions and tastes are my own.