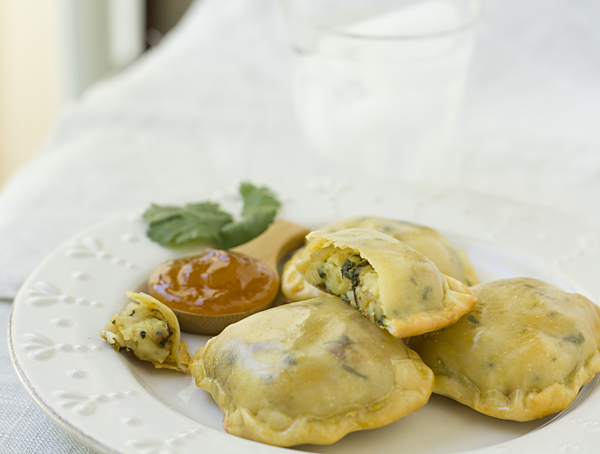 Creamy and tangy with explosive flavor . . . yep, I'm a total goat cheese addict.  Before living in Paris, I liked goat cheese, but had only ever tasted the Norwegian brown goat cheese.  I had no idea how incredible goat cheese could be.  When the traditional cheese plate was brought out at the end of dinner during my first night with my host family in Paris, there was a white log that looked kind of like Camembert, but in a log shape.  My host mom explained that it was "chèvre" (goat cheese).  I eagerly took a slice, spreading it on a thin piece of crusty baguette, curious to experience this goat cheese that looked so unlike the goat cheese I had experienced in the past.  I took a bite, and then I think I momentarily lost touch with reality and my host mom mistook the look of surprised joy on my face for one of dislike, because she said, "Ne vous inquiétez pas si vous ne l'aimez pas!" (Don't worry if you don't like it!)  I quickly responded that I loved it, and quickly finished my slice of baguette to reassure her. She would soon learn that she would never have to worry about something like that happening, since I'm the unpickiest eater in the universe!
Since that moment I have made it one of my many missions in life to leave no goat cheese untasted.  And the number of varieties is surprising!  So a while ago, when I was asked if I would be interested in trying a variety of cheese from Cypress Grove Chevre (an award winning cheese manufacturer in Arcata, California, that specializes in goat cheese) and developing a recipe with one of them, I didn't hesitate to say yes.  This is what appeared on my doorstep: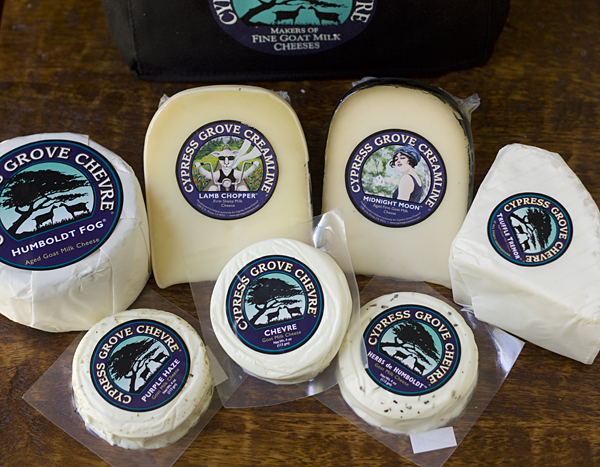 The problem that followed was that each of the cheeses was mind-blowing.  I realized that I didn't want to make anything with any of them.  I just wanted to eat the cheeses plain, or smeared on crackers or baguette slices.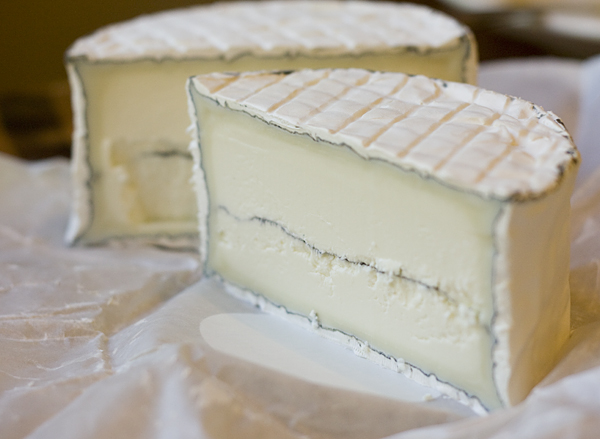 But "Smear 1 tablespoon of goat cheese on 1 slice of crusty baguette and eat" does not a recipe make.  So I put my thinking cap on.  At first I planned on making chocolate goat cheese truffles, but then I happened to see that Cypress Grove has a recipe on their site that was almost identical to the recipe I was planning in my head, so I turned back to the drawing board.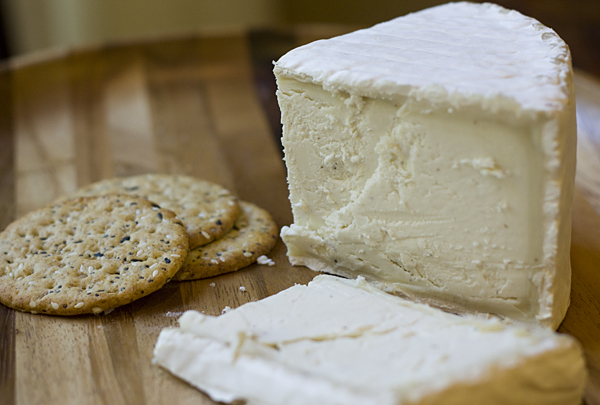 While eating a slice of Truffle Tremor with my fingers and flipping through an issue of Bon Appetit, a recipe for ravioli caught my eye, and I knew what I was going to make.  The result?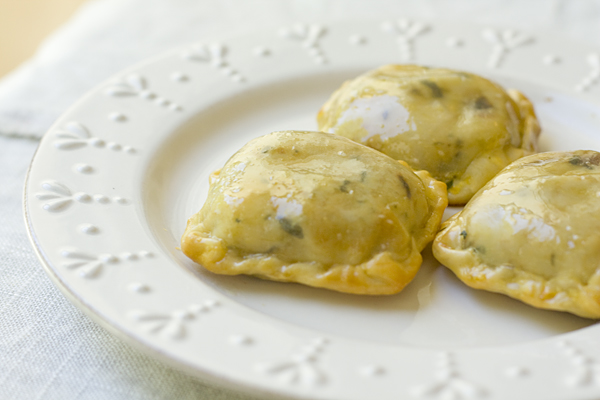 Potato Goat Cheese Pockets—pockets made from wonton wrappers stuffed with a potato, onion, cilantro, and creamy goat cheese mixture, brushed with egg wash, and then baked until golden brown.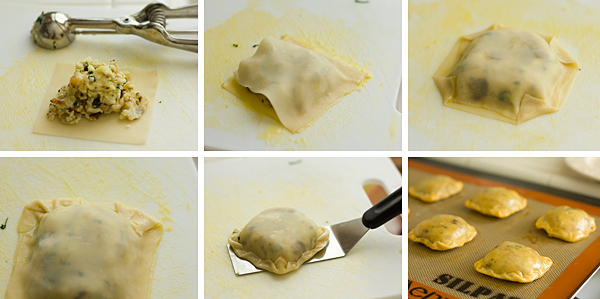 I used Cypress Grove's Purple Haze, a disc of fresh soft goat cheese with a bit of lavender and fennel pollen mixed in.  The flavor from the lavender and fennel pollen was very subtle in the finished dish and lent a wonderful sweet afternote.  Any of Cypress Grove's Fresh chevre choices would be equally delicious.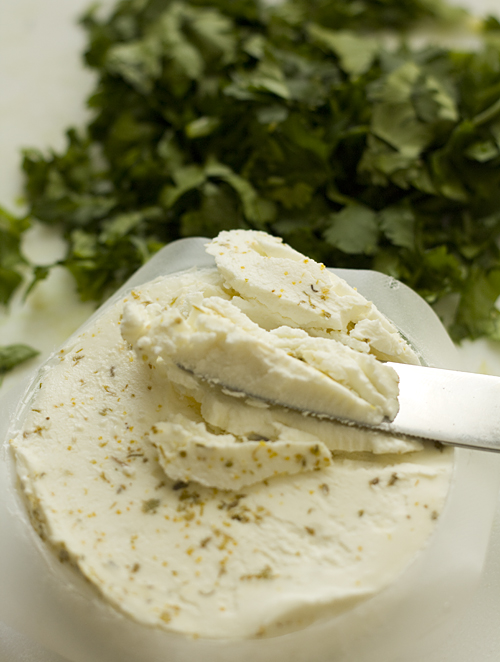 I served the pockets with some apricot preserves.  The sweet tang of the preserves was the perfect compliment to the starchy potato, creamy tang and sweetness of the goat cheese.  You could also deep fry these (like Indian samosas), but I baked them in an effort to keep them a bit lighter.  If you choose to deep fry them, just skip brushing them with the egg wash at the end!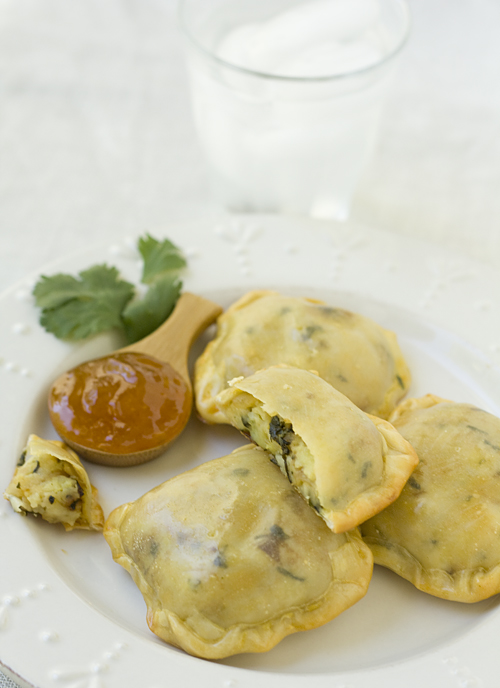 Print This Recipe
Potato Goat Cheese Pockets
Makes 14 pockets
Recipe Notes: The jalapeno in this recipe is for added flavor, texture, and color, but not for heat, which is why the recipe calls for removing the membranes and seeds.  The heat would overwhelm the subtle flavors in the pockets.
2 tablespoons vegetable oil
1 medium onion, chopped
1 jalapeno, membranes and seeds removed, finely chopped
1 teaspoon kosher salt
10 ounces Yukon Gold potatoes, roughly mashed (about 1 1/2 cups)
4 ounces creamy goat cheese
1/2 cup lightly packed cilantro leaves, chopped
28 wonton wrappers
1 egg, beaten with 1 teaspoon of water
Apricot preserves, for dipping
1. Heat the oil in a saucepan over medium heat. Add the onion and jalapeno and fry, stirring occasionally, until the onions are golden brown (6 to 8 minutes). Add the salt and continue cooking and stirring for 1 minute.
2. Remove the saucepan from the heat, then stir in the mashed potatoes, goat cheese, and cilantro. Mix well.
3. Preheat the oven to 350 degrees Fahrenheit.
4. Lay a wonton wrapper on a clean dry surface. Spoon 2 tablespoons of the potato filling onto the middle of the wrapper. Lightly press the filling down evenly over the wrapper, leaving the outer 1/2-inch of the wrapper clean. Brush the edges of the wrapper with the egg wash. Place a second wonton wrapper over the filling and firmly press the edges together. Fold the corners of the wrapper over, pressing down firmly to seal. Then fold the edges over until the pocket is completely sealed. Use a thin spatula to transfer the pocket to a baking sheet lined with parchment paper (or a silicone baking mat). Repeat with the rest of the filling and wonton wrappers.
5. Brush the outside of each pocket with the egg wash. Using a toothpick, gently poke 3 holes in the top of each pocket (to prevent them from bursting).  Bake for 20 minutes until the pockets have a turned a light golden brown. Remove from the oven and let cool slightly. Serve warm with apricot preserves.
———————————-
*Disclosure: I was sent a sampling of Cypress Grove cheeses (pictured above) to try, but my thoughts and opinions are my own.