In my
last post
I mentioned that edamame comes in two forms: in their pods or already shelled.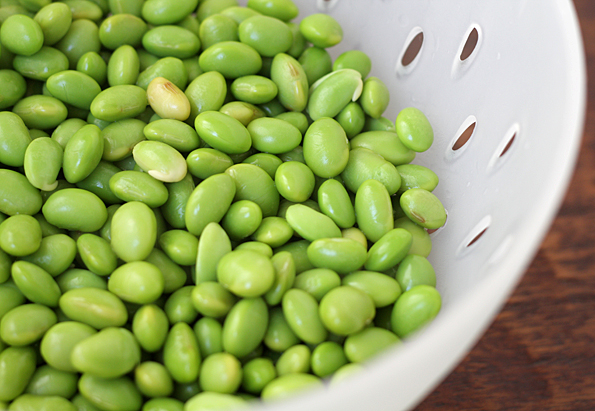 Shelled edamame are great additions to soups, stir fries, salads, etc.  When I came across a recipe using edamame as the main star in a hummus-like dip, I knew I had to make it.  Plus, the recipe calls for Sriracha, which I love and use so much of that I should probably buy stock in Huy Fong because of the many bottles of their Sriracha I've guzzled my way through.
But don't worry, the dip only has a hint of spice, I'm not trying to burn your taste buds off!  The dip is filling, fresh, and absolutely delicious.  I made a few changes based on what I had on hand and to match our tastes (for example, I increased the amount of garlic…mmmmmm…).  The dip is super easy and quick to make—taking about 5 minutes.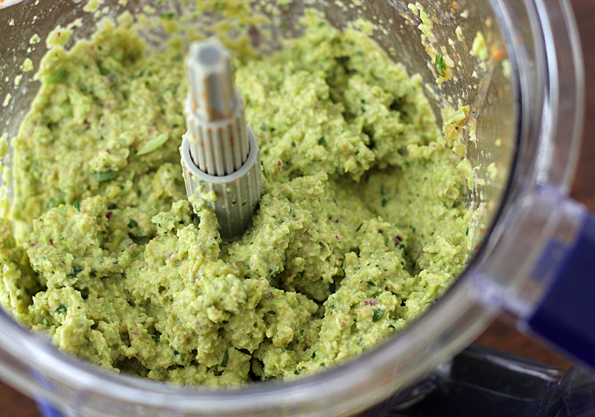 Plus, your food processor will do most of the work, so you won't even have to break a sweat!  I used half olive oil and half toasted sesame oil, but you could always use all olive oil if you don't have toasted sesame oil on hand.  This dip is wonderful with chips, crackers, and carrot and cucumber sticks.  If you're looking for an easy appetizer or just a good snack, I highly recommend you explore another side of edamame and make some dip!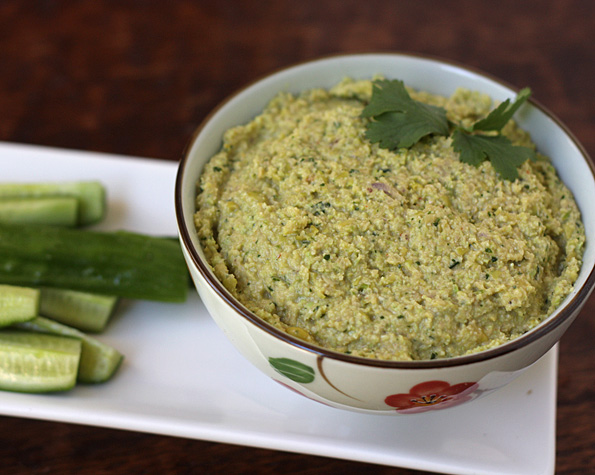 Print This Recipe
Quick & Easy Edamame Dip
Adapted from Food Woolf's recipe for Forever Green Edamame Dip
Makes approximately 3 1/4 cups dip
16 ounces frozen, shelled edamame
1/2 cup cilantro, chopped
3/4 cup red onion, chopped
4 cloves garlic
3 tablespoons olive oil
3 tablespoons toasted sesame oil
1 tablespoon Sriracha
2 lemons, juiced
Zest of 1 lemon, finely grated
salt and black pepper to taste
1. Boil a small pot of water.  Turn off the flame and add the frozen shelled edamame to the water.  Stir the edamame for about 10 seconds and then immediately drain the water (you want to just barely thaw the edamame, not cook it).
2. In a food processor, combine all the ingredients, except the salt and black pepper, and pulse until it starts to become smooth.  Leave some small chunks for texture.  Taste and season accordingly with salt and black pepper.
3. Transfer the tip to a serving bowl, cover, and refrigerate for at least 1 hour.  Serve with chips, crackers, or cucumber and carrots sticks.