I love leftovers. Does that sound strange? Well maybe it is, but I have my reasons! To start with, some of my favorite dishes can be made with leftovers: fried rice, turkey sandwiches, kalua pig tacos, etc. Plus, I love the creative challenge of coming up with fun ways to use up the last bits of a meal.  I find it so satisfying to get more mileage out of a dish.  I HATE throwing food away—I find it depressing. It feels like I'm just opening up my wallet and emptying the contents into the trash can.  Many foods are easy to think of alternate uses for, but some require a bit more thought.  I have found that Japanese cuisine lends itself well to using up leftovers—tori zosui and onigiri are good examples.  Making sushi rolls is another fantastic example.  Just because you wouldn't find a "leftovers-maki" on the menu at your favorite sushi joint doesn't mean it won't be yummy!  The other day I decided to use up the rest of the yummy edamame dip by putting it into a sushi roll.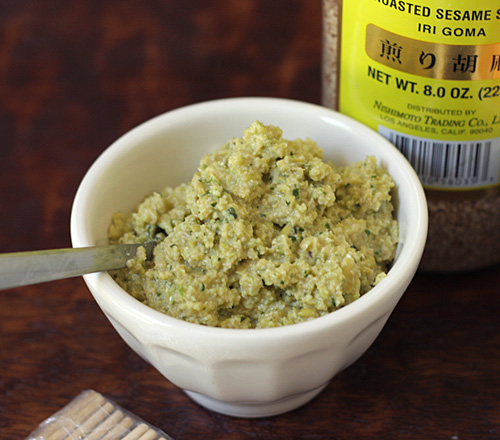 I mixed up some spicy mayonnaise by adding some Sriracha (ha ha ha, I told you I love that stuff!) to regular mayonnaise until I got the flavor that I wanted.  Then I julienned some cucumber.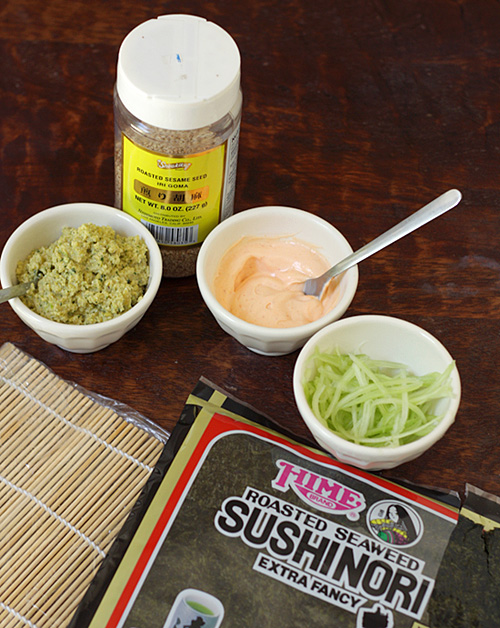 I made the rolls by putting sushi rice on nori, then spreading some edamame dip and spicy mayonnaise down the center of the rice and laying julienned cucumber on top.  I finished by sprinkling the filling with toasted sesame seeds, then rolled my sushi roll, and cut it.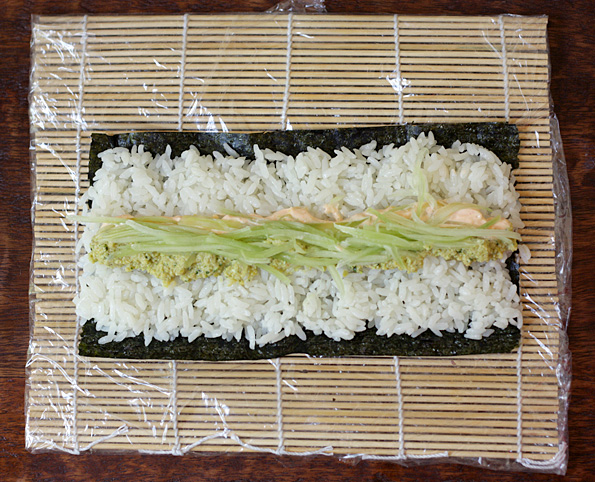 This same idea can be applied to so many different leftovers—your imagination is the limit!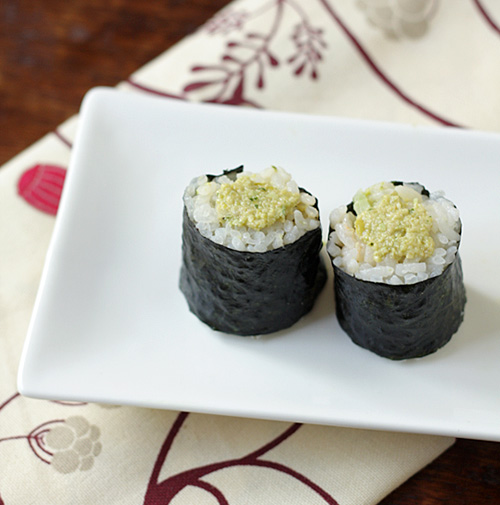 Ok, so wanna know a little secret?  I totally cheat when I julienne things like cucumbers and carrots.  The last time we lived in Japan I found a little gadget that looks like a vegetable peeler, but in addition to the regular blade, also has a series of very sharp spikes.  The regular blade peels, while the spikes cut the peel into even julienned strips! Genius right?  Well the one I bought in Japan wasn't very sturdy, and broke after several months of use.  Then, back in October when I went to a cooking class taught by Jaden of Steamy Kitchen, she used a tool that looked almost identical to the one I had used in Japan when she was preparing the vegetables to make Vietnamese summer rolls.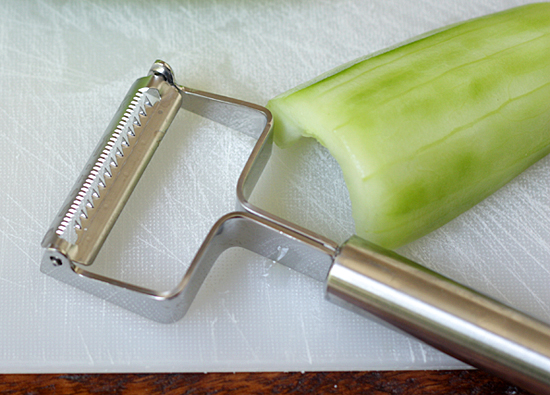 I was so excited because this particular tool was definitely sturdy—made entirely of stainless steel.  It is called a Julienne Peeler and is made by Kuhn Rikon (a Swiss company that makes awesome kitchen tools).  I bought one and have been using it ever since without any problems.  Jaden also shared a great trick for using the tool.  Grab a fork and use it to anchor one end of whatever you are trying to julienne.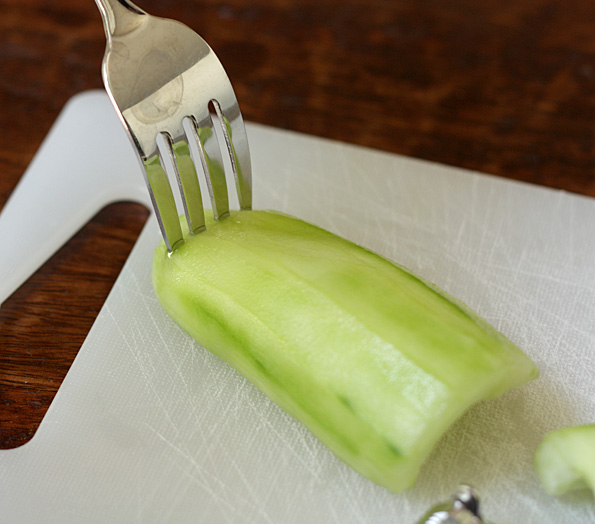 This stabilizes your vegetable and gets your hand out of the way (YAY! no accidental julienned skin)!  Then just use the peeler like you would a regular vegetable peeler, et voila!, instant julienned veggies!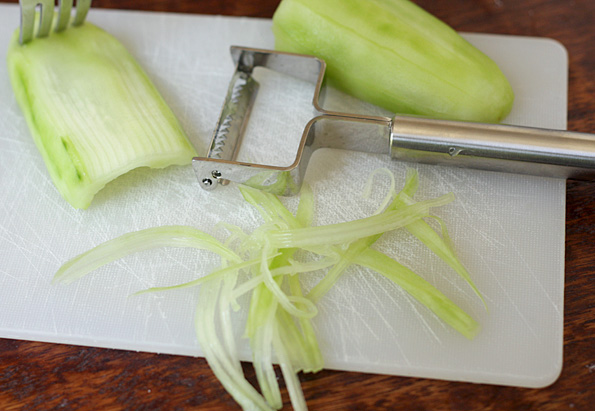 P.S. I have added the julienne peeler to my OpenSky shop if you want one!