Happy Mardi Gras ("Fat Tuesday")!  After all of the stuff that has been coming out of my kitchen in the past couple of weeks (
Churro Wontons with Salted Butter Caramel Dipping Sauce
,
Pavlova with Nutella Mousse
, and
Super Bowl Chocolate Crunchie Munchies
, just to name a few), I have ZERO need for more fattening and sugary treats.  So instead of a fattening Fat Tuesday, we're aiming for a Slim Tuesday.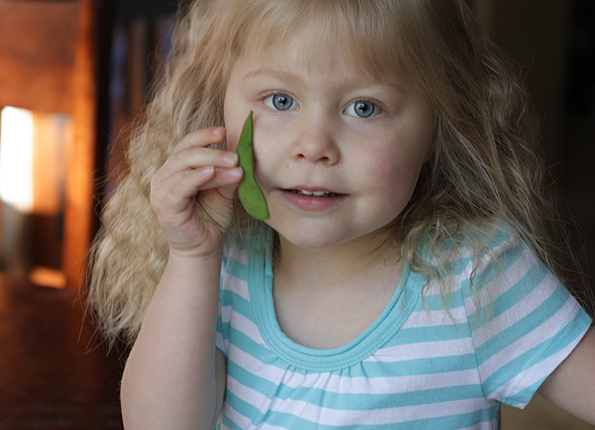 In honor of the Mardi Gras colors (purple, green, and gold), I thought I share with you a "recipe" for one of the Fuji family's favorite healthy green treats—edamame (soybeans that are harvested while still green and sold still in their pods).  I say "recipe" because it's really not a recipe, but a method for preparing the bright green pods.  Squirrel thinks edamame are candy (which I'm not about to correct her on), and has a blast squeezing the beans out of their pods and into her mouth.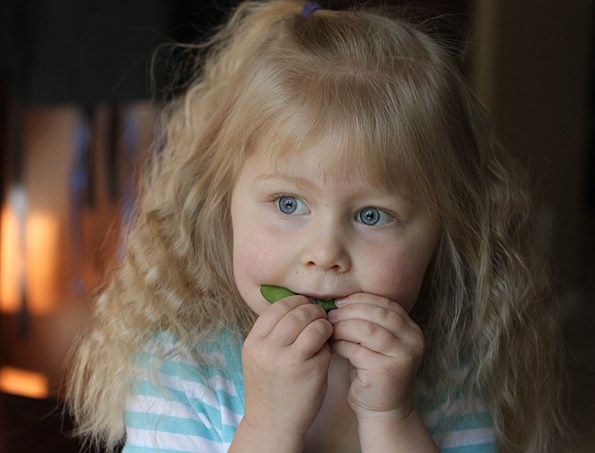 Inevitably several of the soybeans come flying out of their pods in unexpected directions and shoot into the air, which always causes a fit of giggles.  So not only are they delicious, but they provide good entertainment too.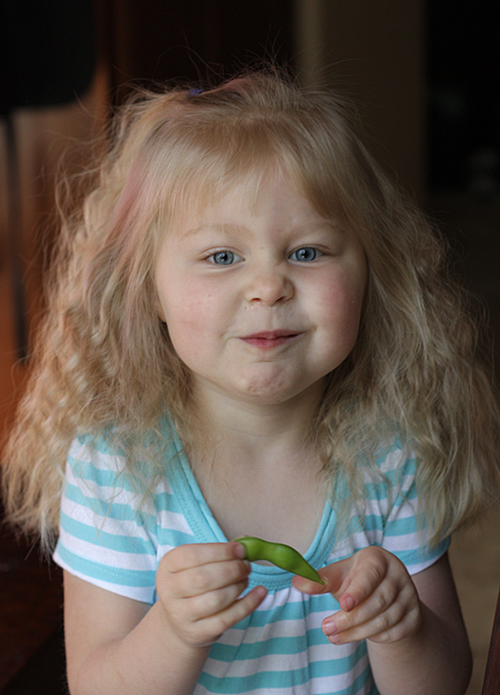 Edamame can be found in many grocery stores in the vegetable section of the frozen food aisle.  They are sold two ways: in their pods or shelled.  For purposes of eating them plain, I always buy them in their pods because they're more fun to eat that way, and the pods help to trap moisture and defrost the beans more evenly.
Ok, so my "recipe" couldn't be easier.  I call this method the "Lazy Mama Method."  All I do is grab a handful of frozen pods (as much as I think we're going to eat) and throw them into a heatproof bowl.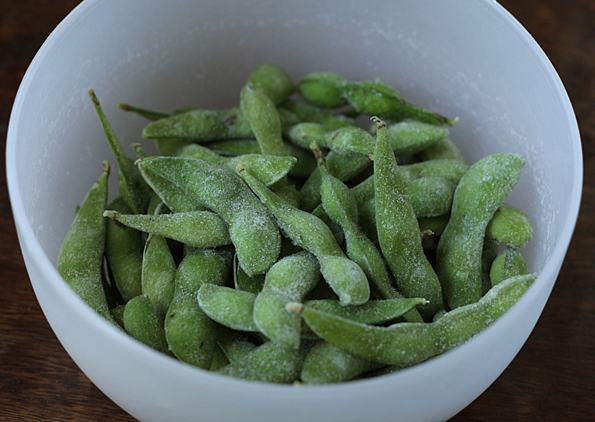 Then I pour boiling water over them (enough so that the pods are completely submerged),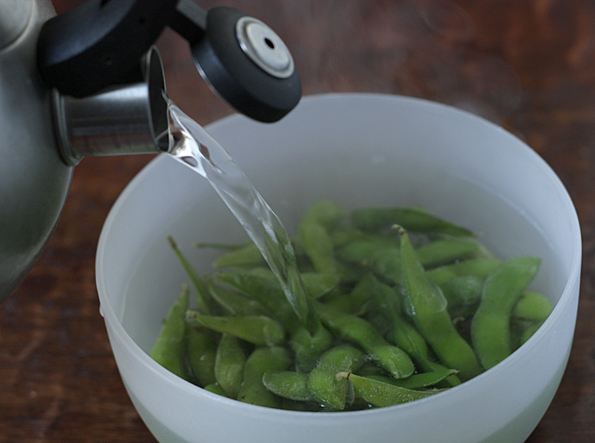 and then forget about them for about 8 to 10 minutes.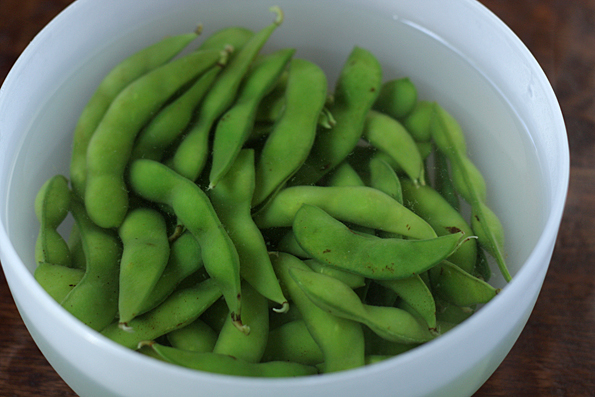 Then I drain the water and toss them with some coarse salt (either kosher salt or sea salt) and serve them!  Complicated right?  Yeah, I know, you must be completely overwhelmed right now.  I'll give you a moment to process all of that.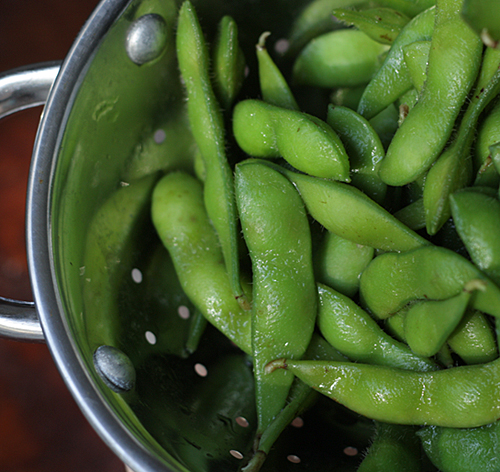 Not only does edamame make a delicious snack (they are slightly sweet and nutty and very addictive), but they are so good for you!  They are a good source of fiber, calcium, and isoflavones (can lower the risk of heart disease, lower blood cholesterol levels, and maintain bone density according to some studies) and are low in calories and high in protein, making them nice and filling.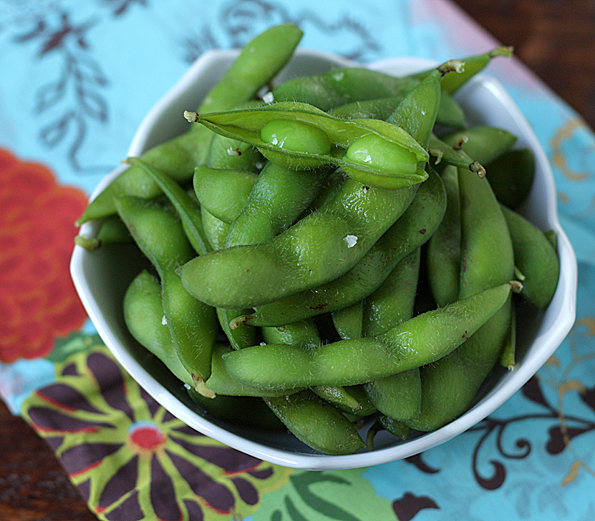 Print This Recipe
Lazy Mama Edamame
Makes as much or as little as you want!
Frozen edamame (in pods)
Coarse salt (either kosher salt or coarse sea salt)
1. Place the amount of edamame you want to eat in a heatproof bowl.  Pour boiling water over them (enough so that the pods are completely submerged).  Let them stand for about 8 to 10 minutes.
2. Stir the edamame and then drain the water.  Sprinkle the bean pods with the coarse salt.
3. To eat the edamame, hold the edamame pod between your thumb and forefinger.  Pinch down slightly to push out the beans, aiming for your mouth.  Discard the pods.