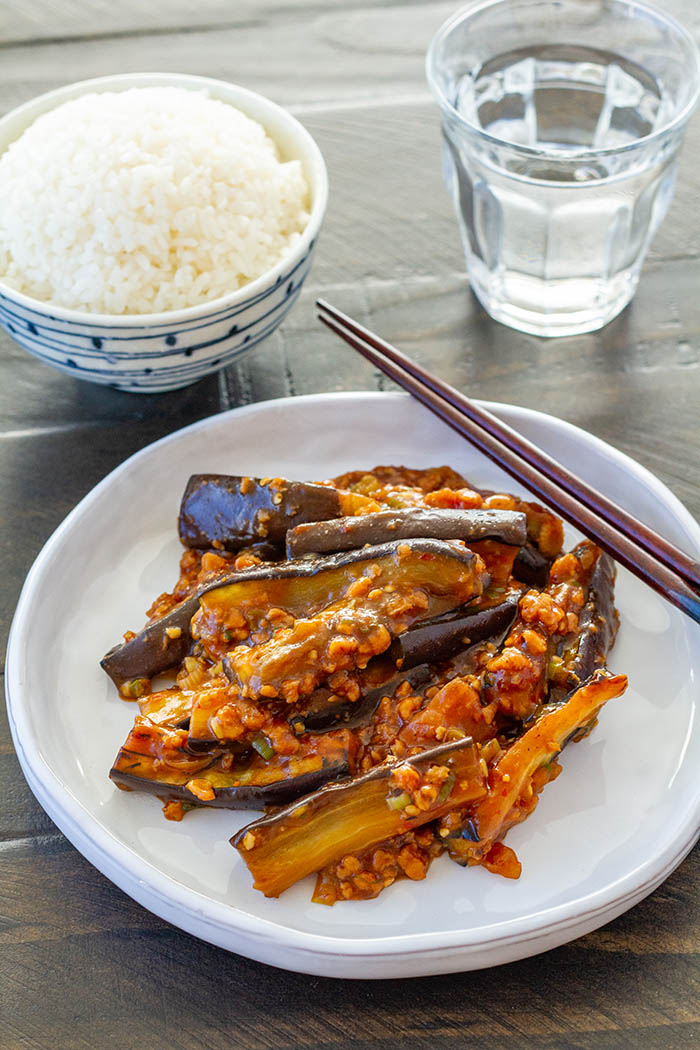 I've already extolled the virtues of mapo tofu in the recent past, but did you know that there are variations on mapo tofu?  Although my favorite will always be the classic mapo tofu, the version made with eggplant, called mapo nasu, is seriously delicious!  Eggplant replaces the tofu in this version of the Japanified Chinese stir-fry dish.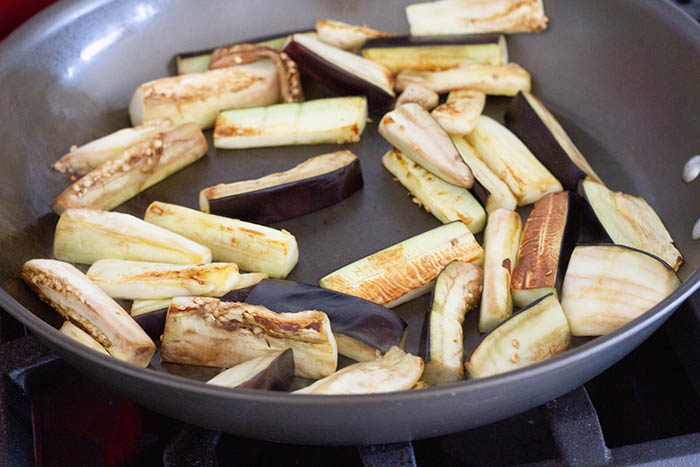 It's the best made with Japanese or Chinese eggplant varieties, which have fewer seeds, thinner skin, and milder flavor, but I wrote the recipe using the regular globe eggplant that can be found in any old American supermarket, so you don't have any excuses to not make it—it's still delicious!  Stir-fried strips of eggplant in a garlicky "meat" sauce is pretty darn amazing.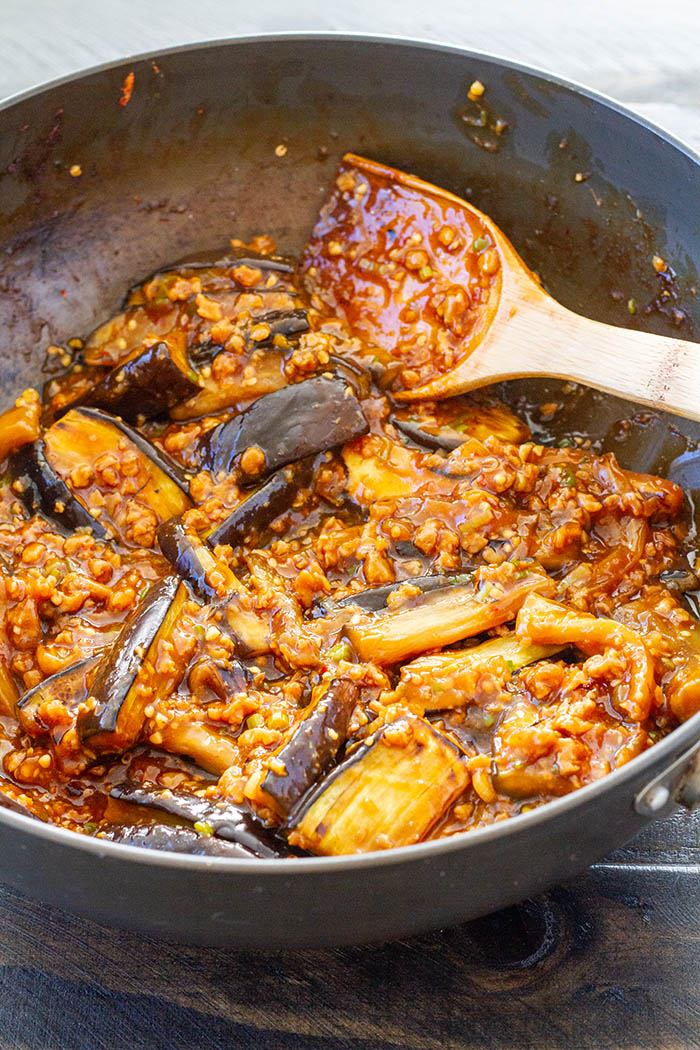 Making it with eggplant does require one additional step, since the eggplant has to be cooked first before it is added to the sauce, unlike the tofu.  But we're only talking another 10 minutes, so you still can't use that as an excuse!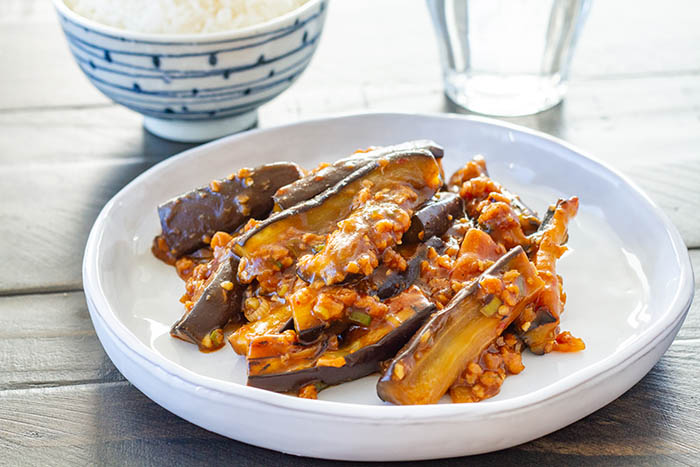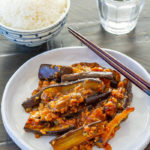 Vegan Mapo Nasu (Japanese Eggplant Stir Fry)
A twist on our family favorite mapo tofu (Japanese tofu in a garlicky "meat" sauce), made with strips of eggplant in place of tofu.

Ingredients
1

large eggplant (about 20 ounces)

1/4

cup

water, plus more as needed

8

green onions, white and light green parts finely chopped

4

cloves

garlic, minced

2

teaspoons

freshly grated ginger

1 -- 2

teaspoons

toubanjian/doubanjian

4

ounces

Gardein's Beefless Ground (or your meatless ground of choice)

1 1/4

cups

vegetable broth

1/4

cup

mirin

4

teaspoons

soy sauce (or tamari to make it gluten-free)

2

tablespoons

corn starch

2

tablespoons

water

2

teaspoons

toasted sesame oil
Instructions
Trim off the stem end of the eggplant and quarter the eggplant lengthwise. Slice the long spears of eggplant into finger-lengths. Saute the pieces of eggplant in a large dry skillet, turning the pieces occasionally, until they start to brown. (Could also use a bit of sesame oil in the pan if you would like, but it's not necessary.) Remove the pan from the heat and set the eggplant aside.

Heat the 1/4 of water in a wok over low heat and add the green onions, ginger, garlic and toubanjiang (use 2 teaspoons if you want spicier mapo tofu). Raise the heat to high heat and stir-fry everything for about 30 seconds, or until fragrant. Add additional water as needed to prevent burning.


Add the meatless ground and stir-fry until it is heated through. Then add the vegetable broth, mirin, and soy sauce.


Once the mixture comes to a boil, add the eggplant and gently stir it so that it becomes coated in the sauce.


When it starts to boil, reduce the heat to medium. Stir the cornstarch together with the 2 tablespoons of water in a small bowl, then add the starch to the wok and stir it in until it is mixed well.


Continue to let the sauce simmer until it thickens. Remove the wok from the heat and stir in the toasted sesame oil. Serve immediately over hot steamed rice.