A favorite discovery of mine while living in Japan was zakkoku mai—Japanese rice mixed with seeds and grains.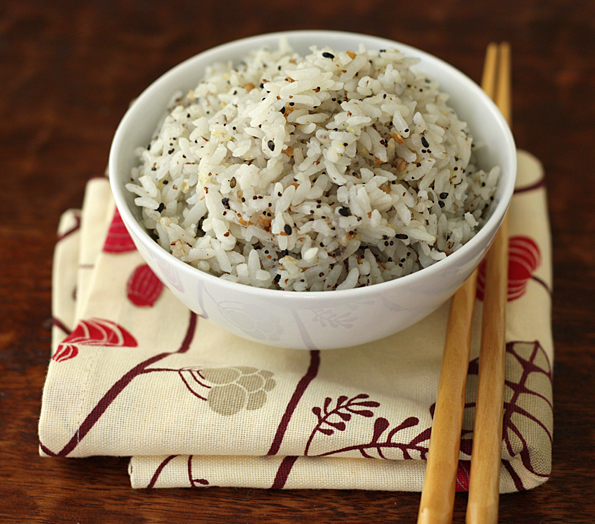 Zakkoku mai is a great addition to a meal in place of regular rice. Not only is it nutritious, adding nutrients and fiber to the rice, but it's delicious. It has a wonderful subtle nutty flavor and added texture.  In Japan you can buy little packets of mixed seeds and grains to add to your rice, but here in the US these packets are a bit harder to find.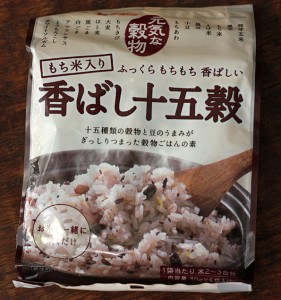 So why not make your own? It is SO easy!
How to make your own zakkoku mai mix:
Just gather up your favorite grains and seeds, mix them together in a container, and keep the mix in a sealed container in a cool, dry, dark place on one of your pantry shelves.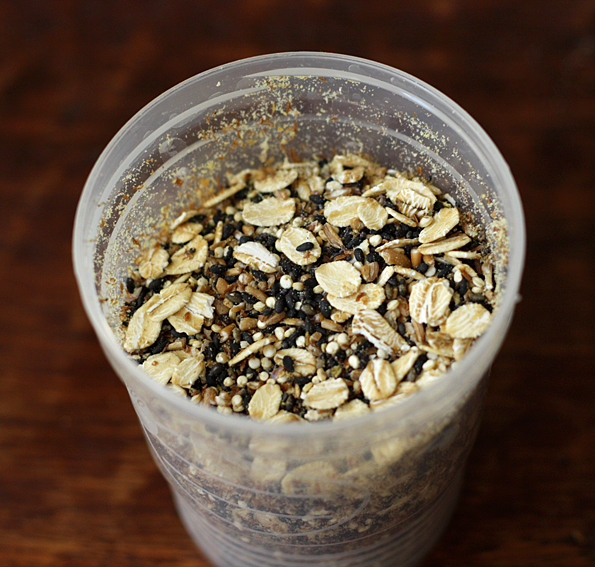 In my most recent mix, I just used whatever I could find already in my pantry. I mixed:
2 tablespoons poppyseeds
2 tablespoons black sesame seeds
2 tablespoons quinoa
2 tablespoons flaxseed
2 tablespoons rolled oats
2 tablespoons bulgur wheat
How to prepare zakkoku mai:
Preparing the rice is even easier.
Add 1 tablespoon of mix for each cup of (rinsed) raw rice. Increase the amount of cooking water by 1/2 teaspoon for each tablespoon of mix added.
These aren't hard and fast rules! I suggest going to a store where you can buy grains/seeds in bulk (like a health food store) and buying a little bit of a large variety of things to try. You could add more or less of your mix to your rice, depending on what you like.  What to serve it with?  Whatever you want!  We recently ate some with roasted chicken and vegetables, but it's delicious with anything you would normally eat rice with.
Coming Next: How to use up leftover zakkoku mai.