So you want to pack a bento, but before you start you need to make sure you have something to pack it in!  There are a lot of choices out there, and knowing what to pick can be a bit confusing if you've never packed a bento before.  But don't worry, with a few simple guidelines we'll get you going in no time!  We're using the buddy system, remember?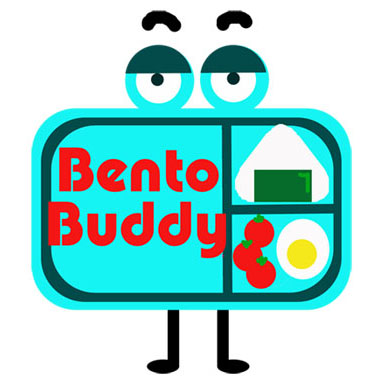 There are a wide variety of bento boxes available in Japan made out of everything from plastic, to lacquered wood, to aluminum, and they come in every shape, size, and color imaginable.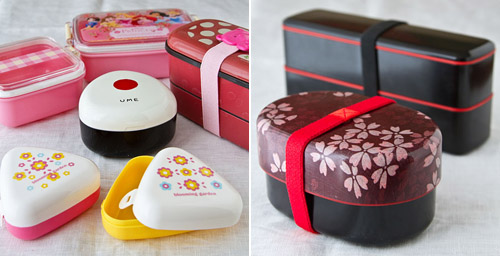 There are lots of Japanese bento boxes for sale on amazon.com, as well as through sites like BentoUSA.  Zojirushi makes some of my favorite bento packing options, because they make high quality insulated and compartmentalized lunch jars. (Keep on reading for a chance to win one!)  There are also lots of other options, like Laptop Lunches, Easy Lunchboxes, and Sistema Lunch boxes.  But how do you actually go about picking a container that's right for you?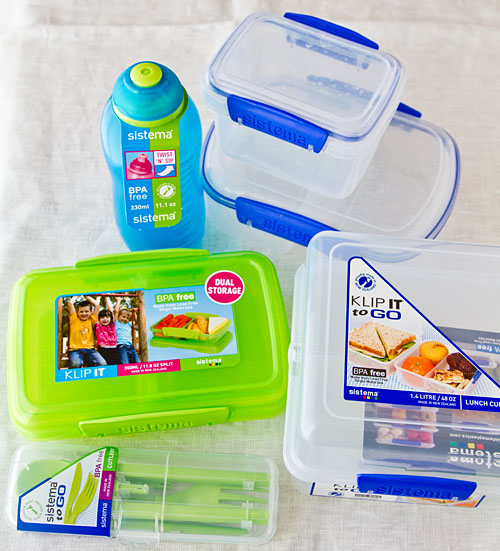 5 Things to Consider When Choosing a Bento Box
Size matters:  Who is the bento for?  If it's for your 6-year old then they definitely don't need a ginormous container, because they don't need that amount of food!  When choosing a size, keep in mind how much food the person who will be eating the bento normally consumes, then choose a box accordingly.  I tend to eyeball things, but if you want more technical help, check out the size guides on Lunch in a Box and Just Bento.
Easy to care for: No matter how much you might love a bento box, if it's a pain to clean you'll start liking it less and less.
Easy to use: Again, you have to consider who the bento is for.  If it's for a child, is it easy to open and close?  Is it microwaveable?
Leakproof: Is the container leakproof or come with a special band that helps keep it tightly closed?  Remember, you want a container that keeps the food in it!
Insulation: Do you want a container that will help keep food hot or cold?  Or do you plan on just using ice or gel packs to keep food fresh?
If all else fails . . . Not sure you want spend any money on a bento box, or you're not even sure you want to pack a bento?  No worries, start slow!  Find an airtight plastic container, like a square or rectangle-shaped piece of Tupperware, and use that!  See? No excuses!
I have teamed up with my friends at Zojirushi to give away FIVE of their lunch jars to help you out with your own bento packing!  I love their jars because they will last a longtime if well cared for, they are well-insulated so they keep food hot/cold for hours, they are easy to wash, they have removable inner bowls that can go in the microwave (except for the Stainless Steel Food Jars which are one piece and cannot go in the microwave), and they are really nice looking!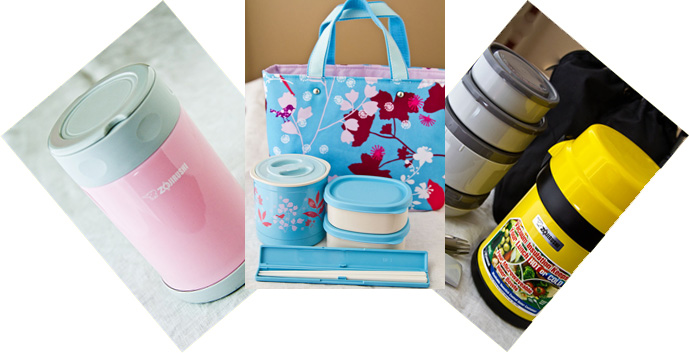 Zojirushi Food Jar Giveaway!
There will be five (5) lucky winners!
Rules: The giveaway will close Friday, October 19th, 2012 at 12:01 am EST. The giveaway is open to readers with a US address. The winners will be chosen randomly and notified by email. Winners will have 48 hours to respond before another winner is chosen.  To enter, please follow the steps below.