* Find out how you can help to save the life of my friend's little boy, and be entered to win one of two great prizes. *
=========================

The April 2010 Daring Bakers' challenge was hosted by Esther of The Lilac Kitchen. She challenged everyone to make a traditional British pudding using, if possible, a very traditional British ingredient: suet.  Suet is the hard but flaky fat found around the kidneys and loins in cows and sheep.  Although it is primarily used to make tallow, it is also used to make British puddings.  I was intrigued by suet, but ended up having an extremely busy month and was unable to even attempt finding a source for suet.  So for my British pudding experience I substituted unsalted butter for the suet in my recipe.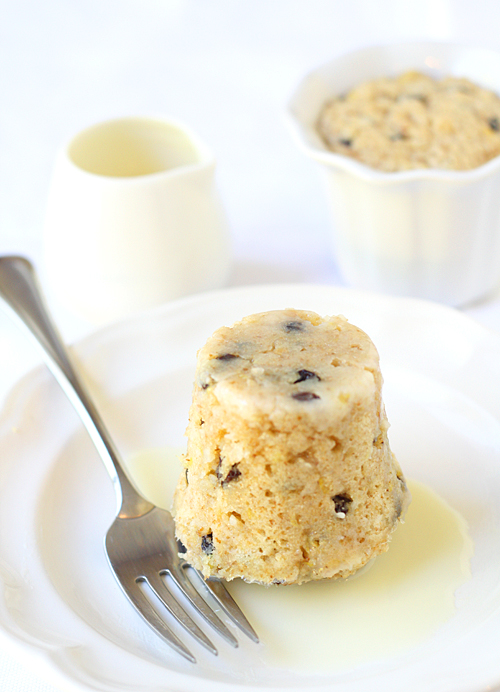 "Pudding" is one of a handful of food words that mean different things in American English than they do in British English.*  Growing up, pudding was a sweet custard-like dessert that came in many flavors, my personal favorite being chocolate (the richer the better).  While I was in undergraduate school, a British friend once told me how much she was looking forward to her mother's Christmas pudding that she made every year.  My friend briefly explained that a pudding was one of several things—the dessert course, a baked or steamed sponge cake, or a savory dish like a savory suet pudding or Yorkshire Pudding.  Although I later had the opportunity to taste a variety of puddings while in the UK, one specific experience stands out in my mind.  Mr. Fuji and I were visiting his sister and her husband who were living in Reading, England at the time.  We went on a day trip and stopped in the little town of Bibury in the Cotswolds.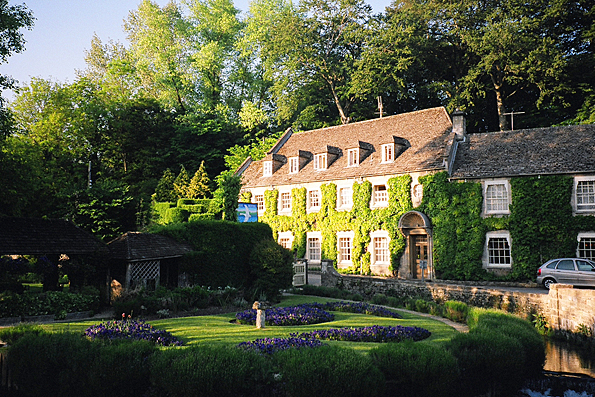 We ate lunch at a beautiful old pub called The Catherine Wheel, that served a variety of traditional British favorites.  I remember the food being delicious, but only remember one course specifically.  For dessert I ordered Spotted Dick.  I have to admit that I ordered it for the sole reason of being able to say that I had eaten it.  Although the name Spotted Dick will definitely raise some eyebrows, the dish itself is absolutely wonderful.**  Spotted Dick is a steamed suet pudding with dried currants in it (thus the name "spotted"), commonly served with custard.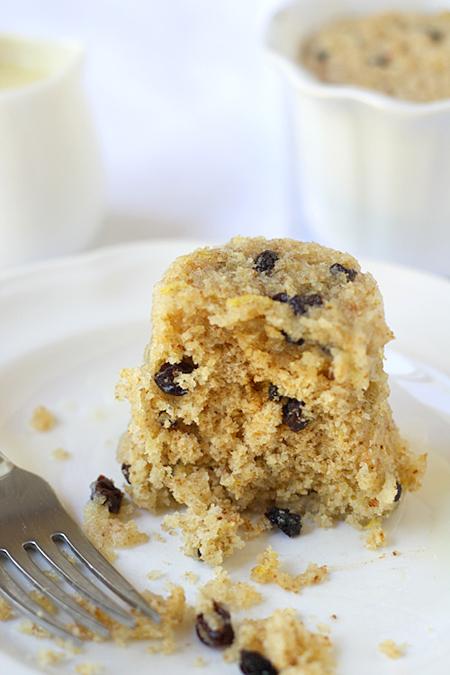 The texture is like a moist and heavy carrot cake.  The recipe I used makes one large pudding, but I decided to make 6 smaller single serving puddings in ramekins.  About 30 minutes before my puddings were finished steaming, I realized that I had completely forgotten about making a custard sauce, and so whipped up a quick white chocolate butter sauce.  The sauce ended up being a wonderful accompaniment to the puddings.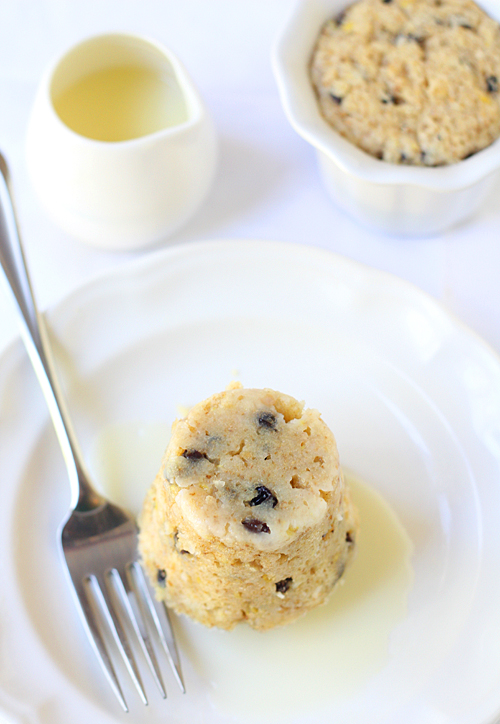 Print This Recipe
Spotted Dick
Adapted from the Daring Kitchen Recipe archives
Makes 6 servings
4 ounces all-purpose flour
1/4 teaspoon salt
1 1/2 teaspoons baking powder
4 ounces breadcrumbs
3 ounces Caster sugar/ultrafine sugar
3 ounces (6 tablespoons) unsalted butter, softened
3 ounces dried currants
zest of 1 lemon
1 large egg, lightly beaten
8 tablespoons cold milk
1. Butter a 1 liter (2 pint) pudding bowl (a deep glass or ceramic bowl).  Sift together the flour, salt, and baking powder into a large mixing bowl.  Mix in the breadcrumbs, sugar, butter, currants and lemon zest.  Stir in the egg and milk to produce a soft batter.
2. Transfer the batter into the buttered pudding mold (the mold should be two-thirds full).  Cover with greased parchment paper or aluminum foil.  Steam for 2.5 to 3 hours.
3. When the pudding is finished, remove the cover and let the pudding cool for a couple of minutes (it will shrink slightly).  Then cover the mold with a serving plate, hold it firmly and invert the mold.  Lift off the mold to leave the pudding on the plate.  Serve drizzled with white chocolate butter sauce.
White Chocolate Butter Sauce
4 ounces white chocolate, chopped into pieces
6 tablespoons milk
2 tablespoons salted butter
Combine all the ingredients in a small heavy-bottom saucepan.  Heat over low heat, stirring constantly, until the chocolate has melted and the sauce is smooth.
* For a great discussion of the word "pudding" see the post "Pudding" from Separated By A Common Language.
** For a great discussion of the origins of the name Spotted Dick, see the article, A Pudding By Any Other Name (Regency Recipes, The Jane Austen Centre)