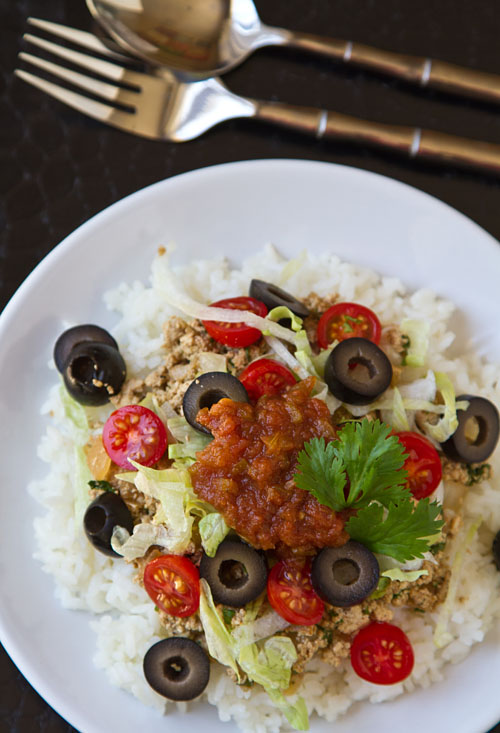 I've never met a taco I didn't like.  So when I discovered takoraisu (i.e., "taco rice"), a Japanese twist on the taco, while living in Japan, you can imagine that I was just a little excited to add another favorite to my taco family.  In taco rice, rice takes the place of the taco shell, and soy sauce is usually used as part of the flavor profile in seasoning the meat.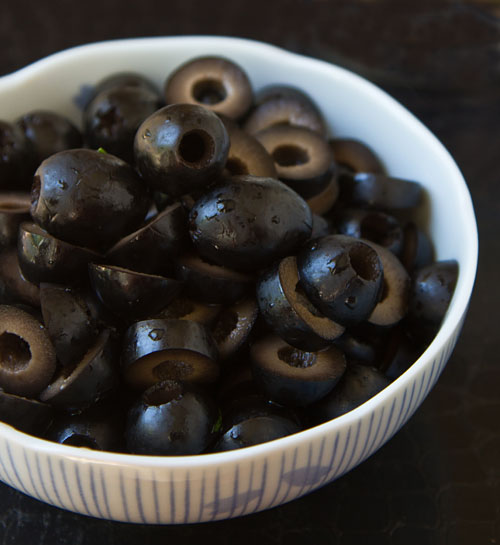 I was recently asked to help the California Olive Committee celebrate National Taco Day (October 4th) in a SideCar event on Kitchen PLAY by developing a taco-themed recipe featuring California Black Ripe Olives to share. It had been a while since I'd made taco rice, so I decided to take advantage of my new assignment by dreaming up a new twist on my traditional taco rice recipe.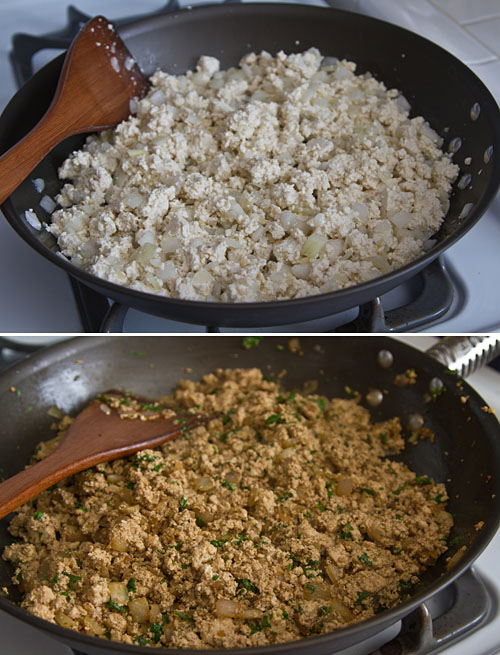 This recipe features seasoned tofu in place of the traditional ground beef, making this taco rice vegan and vegetarian friendly, but not lacking in flavor.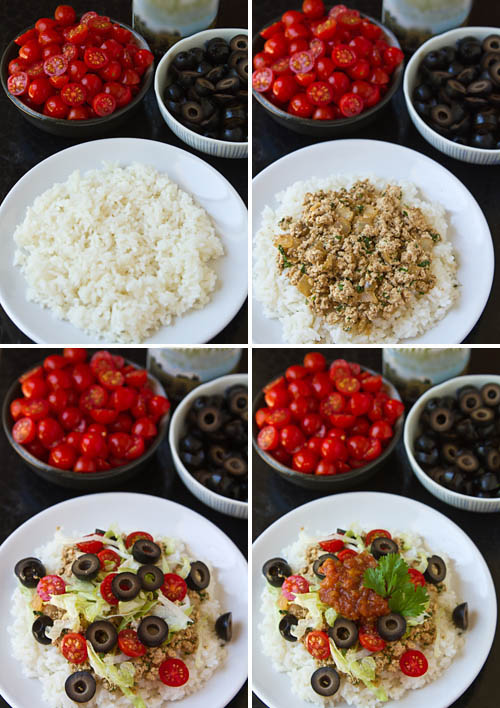 The California ripe black olives add lots of great flavor to the finished dish.  Just make sure you buy an extra can of olives if your kids are anything like mine.  You have been warned.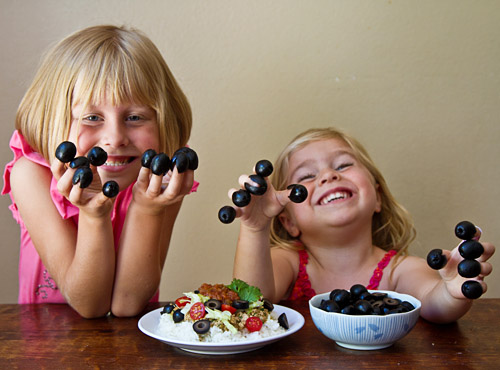 For even more taco and olive fun, join Kitchen PLAY, California Ripe Olives and some of your favorite food bloggers for a Twitter Party on October 16th, 7:00 PM EDT. Learn about this tasty, nutritious and versatile food. Have fun testing your olive knowledge and win great olive prizes! Register here.
Beginning October 1, read all ten posts at Kitchen PLAY celebrating National Taco Day with California Ripe Olives for clues. Each post contains an "olive fact" that may appear as a trivia question during the Twitter Party. A new post and fact will be revealed each day, Monday through Friday, until October 12.
My CA Ripe Olive fact: You can't eat a ripe olive off the tree, it's quite bitter. The term 'ripe' actually refers to the curing process.

Print This Recipe
Vegetarian Taco Rice
Makes 4 servings
For the seasoned tofu:
2 tablespoons vegetable oil
1 (16-ounce) package firm tofu, crumbled
1 cup chopped onion
2 cloves garlic, finely chopped
3 tablespoons soy sauce
2 tablespoons fresh squeezed lime juice
1 tablespoon chili powder
1 teaspoon ground cumin
1 teaspoon fine grain sea salt
1 teaspoon freshly ground black pepper
1/4 cup chopped fresh cilantro
For the taco rice:
4 cups steamed Japanese rice
2 cups shredded lettuce
2 cups chopped tomatoes
1 can (6-ounce) extra large pitted California Ripe Olives, drained and sliced into thirds
1 cup salsa
1. Prepare the seasoned tofu: Heat the vegetable oil in a 12-inch frying pan over medium heat. Add the tofu, onion, and garlic and stir fry for 5 minutes.
2. Add the soy sauce, lime juice, chili powder, cumin, salt, and pepper to the fry pan and stir. Cook for 3 minutes, then stir in the cilantro. Remove from the heat and set aside to cool slightly.
3. Assemble the taco rice: Spread 1 cup of steamed rice on each plate. Top with the seasoned tofu. Then top with some lettuce, tomatoes, and olives. Finish with a spoonful of salsa and serve.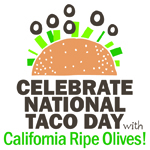 Disclosure: I was compensated for my time and efforts to participate in this Kitchen PLAY event. All opinions and experiences are my own.