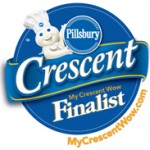 Have you voted yet today?
You can vote once every day
between now and December 31st!
Help me win the title of favorite Crescent Cook
and be entered for the chance to win $5,000! (See more voting details at the end of this post.)
*
=============================================
With the current state of our food system and our environment, as well as our overall health as a nation, it's obvious that changes need to be made.  But if you were to draw up a checklist of all the things that need to be done, hand it to someone and tell them to get to work, my guess is that they might laugh at you, feel completely overwhelmed and do nothing, or start on it with good intentions and then give up after a few weeks as happens with so many people and their well-intentioned list of New Year's Resolutions.  So what do we do?  I briefly talked about Mark Bittman's new book, The Food Matters Cookbook
, in my post about the Food Ninja Arsenal.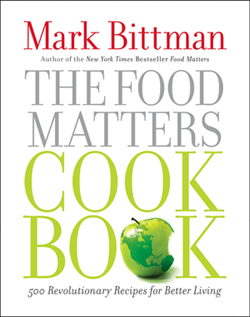 Last week I drove into L.A. to hear Bittman speak about his book at the Skirball Cultural Center.  Although I had already spent time reading through his book and salivating over many of the recipes, I came away from listening to him speak with a new appreciation for both the book and for Bittman himself.  The event in L.A. was presented as a conversation between Bittman and Evan Kleinman, host of KCRW's "Good Food" and chef/owner of Angeli Caffe.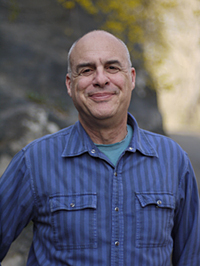 Mark Bittman, Photo Credit: Evan Sung
The conversation was focused around the concept behind Bittman's new book and his belief that you can work within your own food beliefs and habits to make healthy and sustainable changes, and that one of the primary changes that needs to be made is in the level of our meat consumption.  The book is not about vegetarianism, though there are vegetarian recipes in the book.  As Bittman explained, "For me, it's just emphasis.  Less meat in the dishes that have meat, and more dishes that don't have meat."  He listed 4 ways of reducing meat consumption:
Become vegan.
Be a part-time vegan.
Eat really weird.
Start changing your proportions of meat, vegetables, fruits, and grains.
For him, the 4th option is the one that makes sense.  He explained, "We all make compromises and deals with ourselves . . . We may take two steps forward and one step back . . . ."  He said that his personal food policy is to ask the question, "Is the movement generally going in the direction you want it too?"   If you "are moving in the right direction," then progress is being made.  He said that "the key is not beating yourself up for not meeting your goals."  Kleinman coined this the "Less Meatarianism Movement" and then asked Bittman if he ate burgers.  His response drew a lot of laughter from the crowd, but was quite revealing.  He said, "I had a burger for lunch actually!  I may be a hypocrite, but I don't lie!"  This frank answer says a lot about Bittman's approach to food.  Bittman isn't asking anyone to do anything he wouldn't do himself.  He loves meat, and despite his belief that we need to eat less of it, he is still going to indulge in an occasional hamburger.  What he is advocating, is a slow and steady shift.  He is challenging us to make small changes in the way we stock our cupboards, use ingredients, and view our food.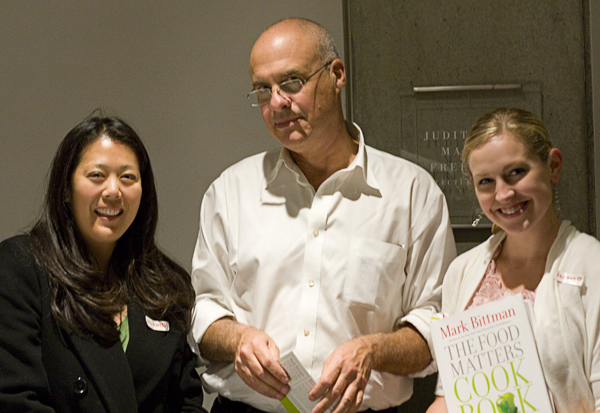 Jen (devourtheworld.blogspot.com), Mark Bittman, & Rachael
Then Bittman talked about how people think that it's hard to cook.  "I can't cook, I'm not a chef."  Bittman's response? "Go cook and then you're a cook.  You may be a lousy cook, but you're a cook.  Do the best that you can . . . Today's biggest irony is watching people cook on TV and then saying you don't have time to cook."  Bittman added, "What gets lost is how much I believe in cooking . . . If [someone is] in the kitchen and they're cooking, I'm happy about it.  That's the starting place.  Get into the kitchen and cook what you like."
After the event there was a tasting where we got to have samples of several different dishes that are in the book.  I especially loved the Creamy Carrot and Chickpea Soup and will definitely be making it as soon as our weather cools off a bit.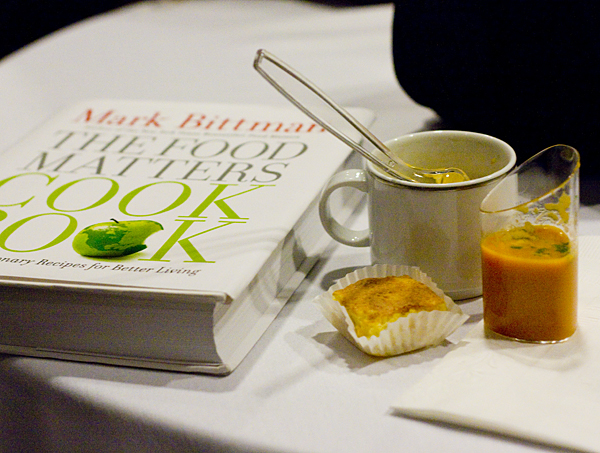 Bittman's book provides a resource for how to make that shift to more responsible eating.  The book is jam-packed with approachable recipes that will fit into any budget, lifetstyle, and level of cooking skill.  One of the recipes I've tried was a huge hit with my family and will definitely be something I make again—a recipe for Kimchi Rice with Beef.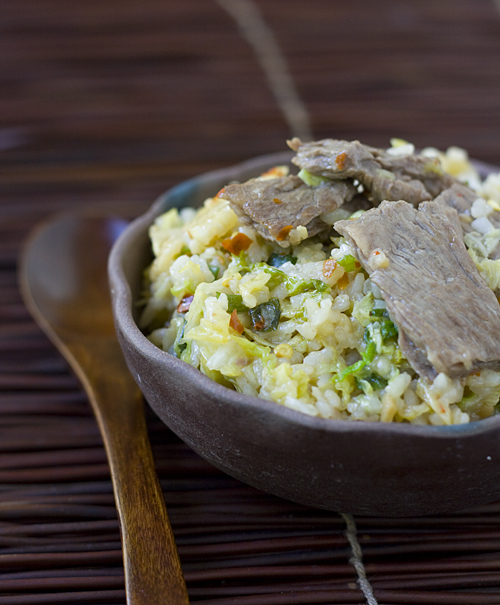 Not only was the finished dish delicious, but it was quick and easy to make.  The kimchi is homemade, and does require some advanced preparation, but could easily be done ahead of time.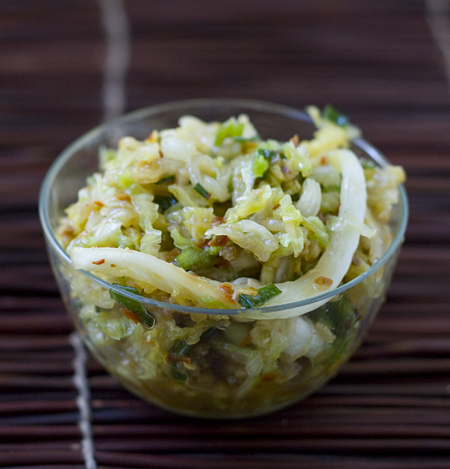 Actually assembling the dish once the kimchi is made takes less than 15 minutes.  This dish makes great use of leftover steamed rice,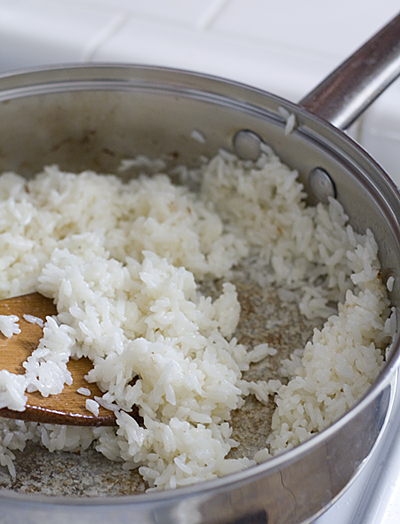 and uses thinly sliced beef flank or skirt steak, which cooks up quickly and is nice and tender.
The dish is filling, full of great flavor, but only uses 2 ounces of meat per serving.  When I was eating I realized that I had more than enough meat and finished the meal feeling full, but not sick from having eaten too much.  I took Bittman's advice and made extra kimchi which I served on the side, because it is unbelievably yummy, especially considering how easy it is to make!  The publisher of the book, Simon & Schuster, was kind enough to offer a copy of the book for me to give away.  Giveaway details are after the recipe!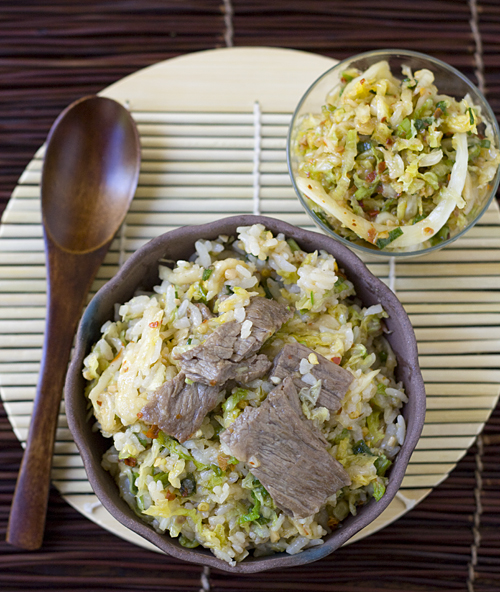 Print This Recipe
Kimchi Rice with Beef
From The Food Matters Cookbook, by Mark Bittman
Makes 4 servings
For the kimchi:
1 small head (about 12 ounces) green, Savoy, or Napa cabbage, cored and shredded
2 tablespoons salt
6 scallions, chopped
2 tablespoons minced garlic, or to taste
1 tablespoon minced ginger
1 tablespoon red chile flakes
1 tablespoon granulated sugar
2 tablespoons soy sauce
For the final dish:
3 tablespoons vegetable oil
8 ounces beef flank or skirt steak, very thinly sliced
2 cups cooked short- or long-grain brown rice
1. Make the kimchi: Put the shredded cabbage in a colander and toss it well with the salt.  Let it sit over a bowl until it wilts, at least 2 hours.  Rinse the cabbage and pat it dry.
2. Combine the scallions, garlic, ginger, red chile flakes, sugar, and soy sauce in a bowl or large jar.  Toss the mixture with the cabbage.  Let the kimchi marinate for a minimum of 2 hours in the fridge.*
3. Make the kimchi rice with beef: When the kimchi is ready, put a large, deep skillet over high heat until it begins to smoke, 3 to 4 minutes.  Swirl in 2 tablespoons of the oil, add the beef, and cook, stirring occasionally, until it is seared on the outside, but still pink inside, 2 to 3 minutes.  Remove the beef from the skillet.
4. Add the remaining 1 tablespoon of oil to the skillet, swirl it around, adn begin to add the rice, a bit at a time, breaking up any clumps with your fingers as you add it, and stirring it into the oil.  When all the rice is added, cook, stirring frequently, until the rice becomes nice and crispy, 3 to 5 minutes.  Return the beef to the pan and stir in the kimchi.  Serve hot or at room temperature.
* The kimchi can be made up to a week in advance.  But be aware that it becomes more potent with age.
====================================================
To enter the giveaway for The Food Matters Cook Book: Leave a comment telling me your favorite vegetable dish or favorite way to uses vegetables.  I will keep the comments open until Sunday, November 7th, 10 PM PST, and announce the winner (using a random number generator) on Monday, November 8th.
Bonus Entries: (*Each bonus entry requires a separate comment to be counted!*)
2. Follow @fujimama on Twitter. RT this post and then come back and leave a separate comment telling me you've done so. NOTE: You must be following @fujimama for this entry to count.  You can even just copy and paste this tweet to make it easy: Giveaway: The Food Matters Cook Book @fujimama http://su.pr/2T09aB
3. Become a fan on Facebook. Come back and leave a separate comment telling me you've done so (or if you already "like" me on Facebook).
4. Sign up for our RSS Feed or Email Subscription.  Come back and leave a separate comment telling me you've done so (or if you're already a subscriber).
==================================================
* Pillsbury Crescent Cook Contest Voting:
To vote for me in the Pillsbury Crescent Cook Contest, you have to fill out the entire form below the pictures and set up an account for your vote to count. After registering the first time, you then have to log in for each subsequent vote (log in area is at the top of the page), hit the vote button, then scroll down and hit the "Enter Now" button. You'll know that your vote has been counted if you then get a screen that starts with, "Thank you for entering the My Crescent Wow Sweepstakes!" Thank you so much for your support!!