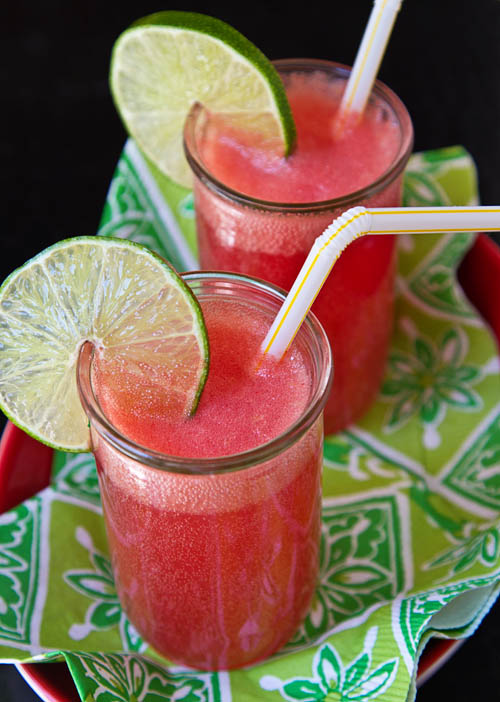 Fresh watermelon mixed with fresh orange and lime juice and a bit of club soda makes a fantastic refreshing summer drink.  One of my favorite summer flavors of childhood is watermelon.  Even now, a good juicy slice of watermelon makes me feel like a kid again, and it's easy to shut my eyes and let the juice dribble down my chin and feel like I don't have a care in the world.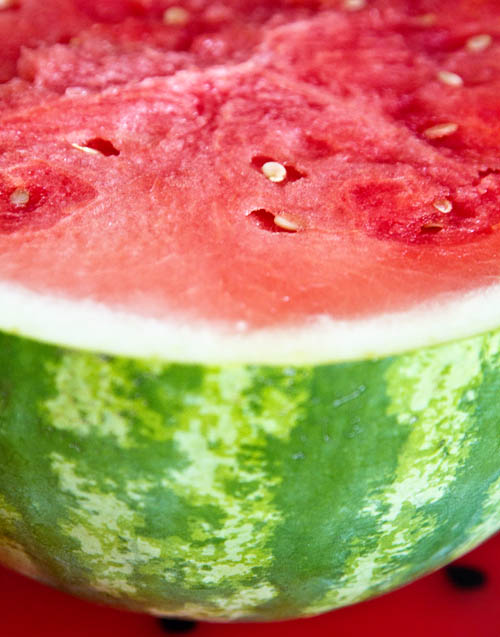 My friend Lucy agrees and suggested we share our recipe for watermelon citrus soda with you.  (Thanks to my Tiki Machine partners in crime for another amazing illustration and verse!)
Making it couldn't be easier.  All you do is puree watermelon, fresh lime juice, fresh orange juice, and a bit of sugar in a blender, and then pour it through a fine mesh sieve into a pitcher.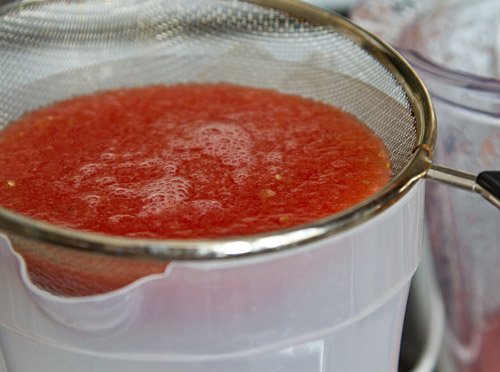 Then you mix the puree with club soda and it's ready!  This is a perfect drink to sit out on the front porch drinking in the evening while you watch for fireflies.  The watermelon is refreshing and sings of summer, while the citrus brightens up the drink and gives it a bit of a zing.  And hey, unlike eating a piece of watermelon, you won't have to worry about dribbling any juice on your chin unless you really want to.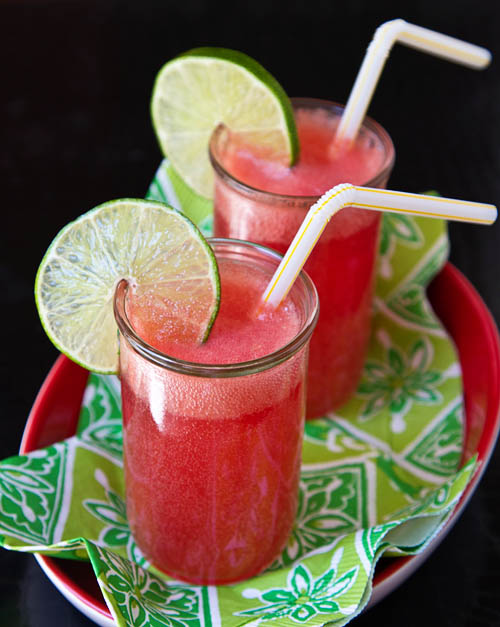 Print This Recipe
Watermelon Citrus Soda
Makes approximately 15 (8-ounce) servings
For the watermelon juice (makes about 10 cups):
7 1/2 pound chilled seeded watermelon
1 cup granulated sugar
8 ounces freshly squeezed lime juice (about 6 limes)
12 ounces freshly squeezed orange juice (about 2 large oranges)
5 cups (40 ounces) chilled club soda
4 limes, cut into wedges for garnish
1. Cut the watermelon flesh from the rind. Puree half of the watermelon with the sugar in a blender under smooth. Pour the puree through a strainer into a pitcher. Repeat with the remaining watermelon then stir in the orange juice and lime juice.
2. To serve, stir in the club soda and garnish with lime wedges.