I have a very serious disease called jar-itis.  This disease causes me to fill my refrigerator with jars.  I inherited this disease from my father.  Our poor families are always complaining that there isn't enough room in the refrigerator because our jars are taking up all the space. So you may be wondering what compels us to hoard these jars?  It's our love for the things that come in them—like marinated artichoke hearts, olives, and pickles.  Living in Japan introduced me to a new kind of pickle—miso pickles.  Not only are miso pickles delicious, but they are wonderfully easy to make.  I recently made a batch of miso pickled garlic (called ninniku miso-zuke in Japanese) and thought I would share the process with you.  Miso helps temper the strong garlic flavor and seasons the cloves at the same time.
The only difficult step in making this dish is peeling off the thin filmy skin (underneath the regular skin).  Although this is monotonous work, it is worth it because it allows the miso to better permeate the cloves of garlic, making the pickling process go quicker and the garlic taste even better!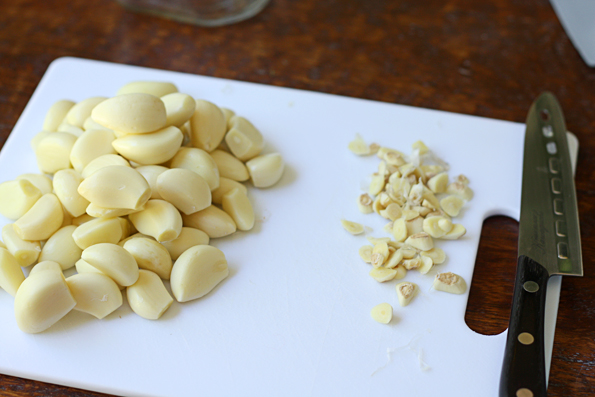 Once you have trimmed off the root ends and peeled each clove, you boil them for 2 minutes, and then drain them.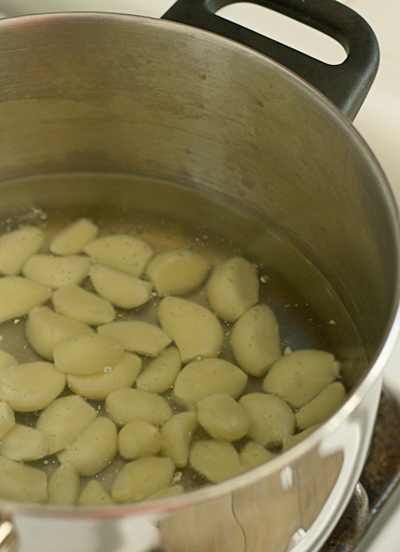 Then you make a mixture of miso paste and mirin,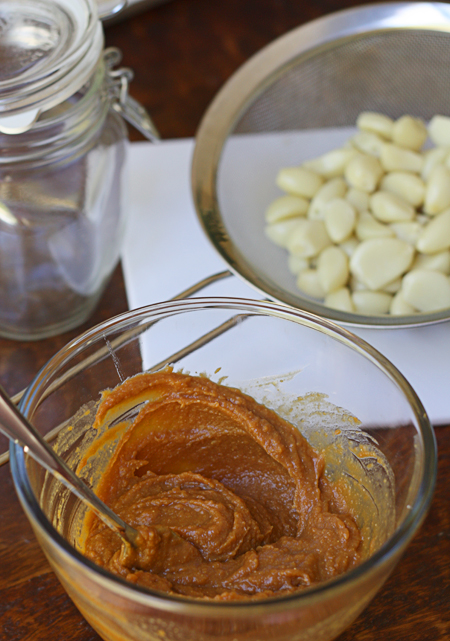 spread a thin layer of the mixture on the bottom of a glass jar,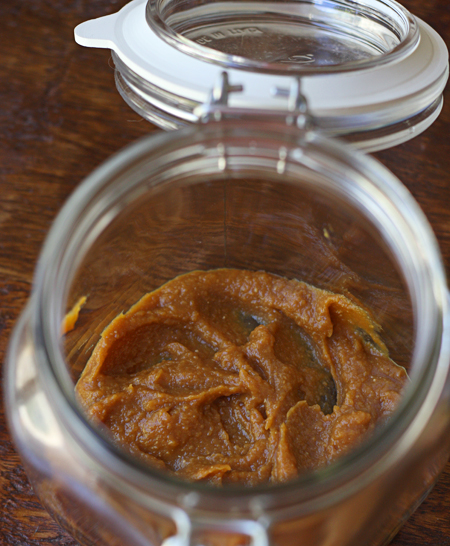 add a single layer of garlic cloves,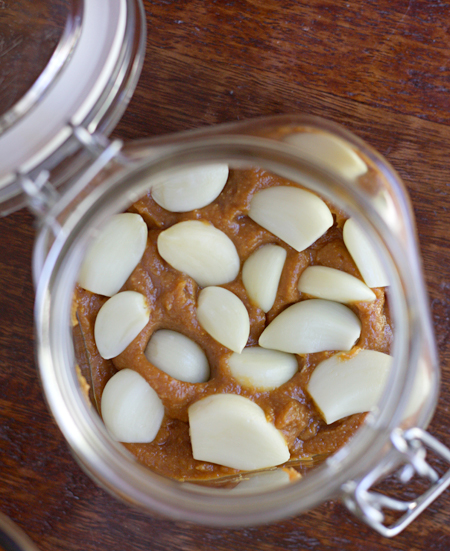 and repeat the layering process until you have used up all of your miso mixture and garlic cloves.  All that is left to do is seal the jar, put it in the refrigerator, and wait!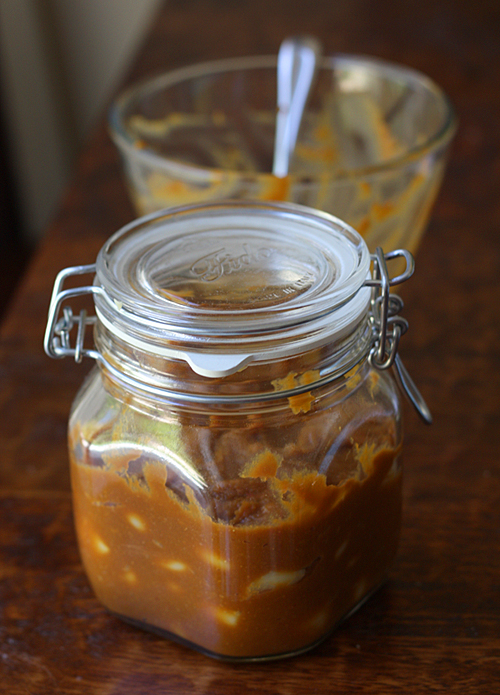 After about 10 days the cloves will be ready to eat.  If you want a more mild garlic flavor, let the cloves pickle for longer (at least a month or more).  I like the garlic flavor to be a bit stronger so 10 to 14 days is long enough for me.  The garlic can be eaten as a side dish or as a condiment or garnish for another dish.  I usually use aka-miso (red/brown miso paste), but you can use whatever miso paste you prefer.  If you use a sweeter miso paste, you can omit the mirin.  Once you have eaten all the yummy cloves of garlic, you can use the leftover miso mixture to make delicious miso soup.  Now I just need to go stuff a clove of pickled garlic in Mr. Fuji's mouth before he can complain that I've added yet another jar to our already full refrigerator.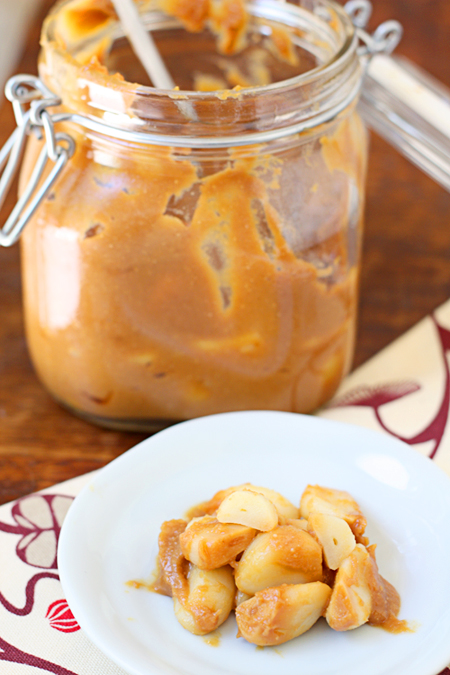 Print This Recipe
Miso Pickled Garlic (Ninniku Miso-zuke)
Makes 1/2 pound
1/2 pound fresh garlic cloves
1 cup aka-miso paste (red/brown miso paste)
1/4 cup mirin
1 quart glass jar (wide mouth is easier to use)1. Separate the garlic cloves and then cut off the root ends.  Remove the outer skin, and then carefully peel off the thin filmy skin that covers each clove.  Bring a pot of water to a rolling boil.  Add the cloves and let them cook for 2 minutes.  Then drain the cloves, pat them dry, and set them aside.
2. In a bowl, combine the miso paste and the mirin with a fork.  Spread a small amount of the miso mixture on the bottom of a glass jar.  Add a single layer of garlic cloves on top of the miso, then cover the cloves with another layer of the miso mixture.  Continue this layering process until all of the garlic and miso mixture has been used.  Make sure that all of the garlic cloves are covered with miso, then seal the jar and store in the refrigerator for a minimum of 10 days.
4. To serve: Using a small spoon or fork, pull out the cloves you want to use, leaving the rest of the garlic to continue pickling.  Remove excess miso mixture and serve.  You can also wash the cloves and then pat them dry before serving them.