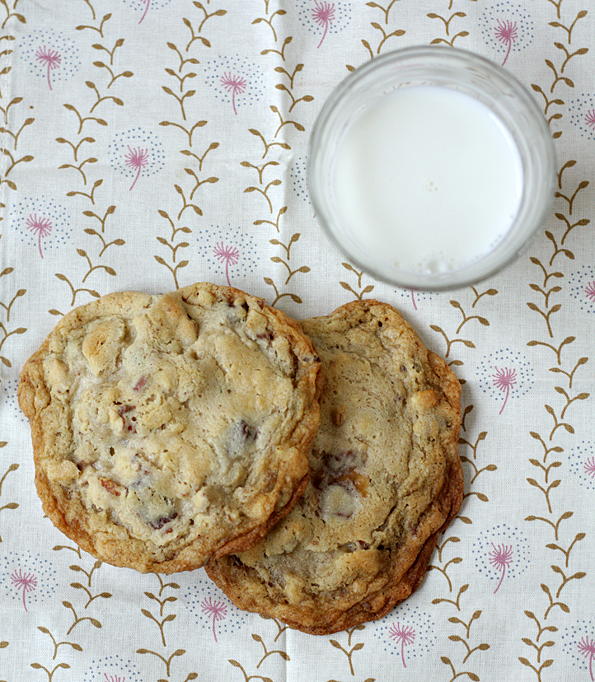 I've been battling a doozy of a cold. One of those colds where everything sounds muffled, you can't smell or taste anything, you're achy, and just generally miserable. One of those colds where you would swear you are sicker than you are, except for the fact that you aren't even running a fever. My plan before I started feeling like death warmed over was to whip up a batch of peach cream cheese muffins that you could make as a special breakfast treat on Hinamatsuri.  Then I lost all my will to eat, let alone do anything in the kitchen.  Last Saturday I was reading The Amateur Gourmet and his post about Momofuku Milk Bar's Compost Cookies happened to be up.  That boy has a penchant for posting dangerous cookie recipes.  I know.  I've been snared by one before.  I should known better than to read his blog when I am experiencing moments of weakness.  Anyways, back to those Compost Cookies.  Something about that post lit a fire beneath my feet and I had this insane urge to make cookies RIGHT THEN.  Maybe it was the fact that you are asked to add your favorite junk foods into the cookie batter, or the fact that you mix the butter/sugar mixture for TEN minutes before adding the flour, or maybe it was just the fact that the recipe is from Christina Tosi (a pastry chef who is a genius when it comes to sugar).  Whatever it was, I had to have some Compost Cookies.  So I made some.  Actually, I first made a pathetic plea to Mr. Fuji, asking him to please go to the grocery store for me and pick up a couple of things.  When he came back with the necessary supplies I got to work.  My junk food items of choice?  Mini chocolate chips, chocolate chunks, pretzels, potato chips, and Rolos.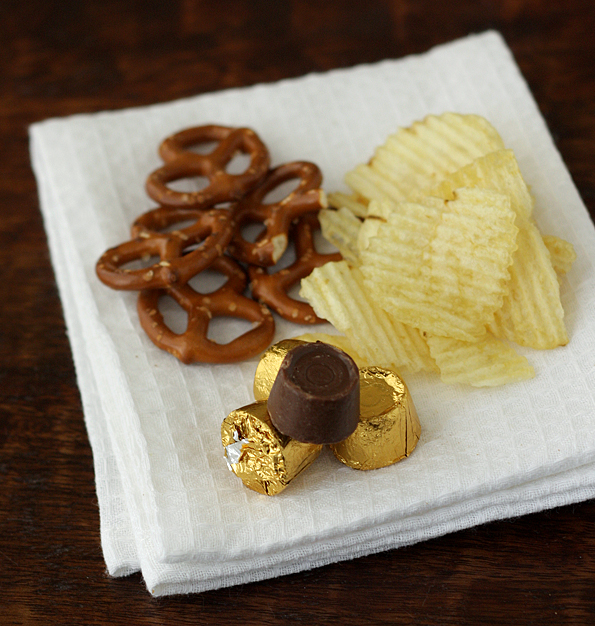 I cut the Rolos into quarters, and lightly crushed the pretzels and potato chips in a large ziploc bag with a rolling pin.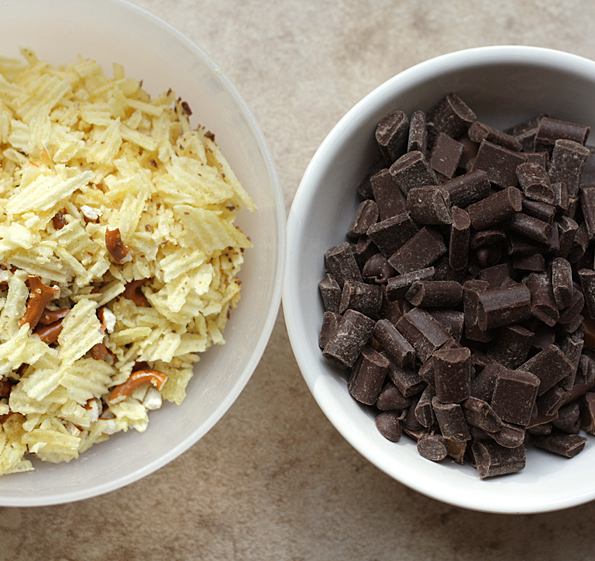 Then I made the dough, scooped the cookie dough into ginormous balls (the recipe directs you to use a SIX-OUNCE ice cream scoop) and put them into the refrigerator to get cold.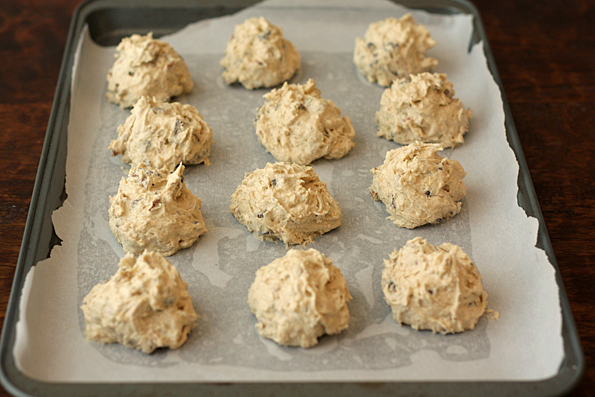 When it was finally time to bake them, I watched in dismay as the balls spread and got very thin in the oven.  In my less than healthy state, I must have done something wrong when making the dough.  But let me tell you, it DID NOT MATTER.  Those cookies are SO good.  Chewy, moist, full of flavor . . . cookie perfection.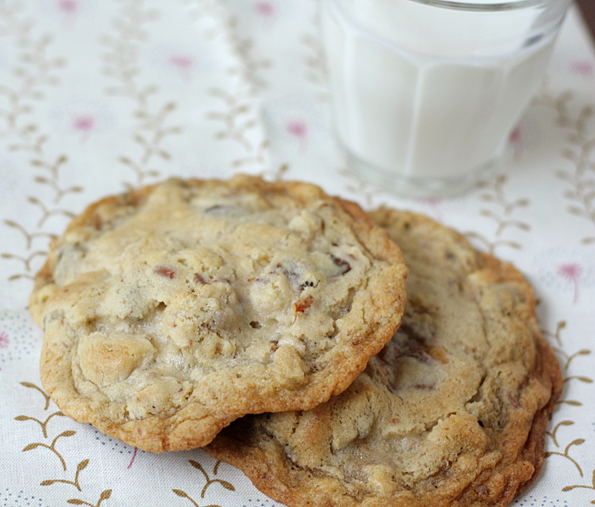 You know that NY Times Chocolate Chip Recipe from a few years back that everyone seems to have made?  Yeah, I think this recipe has the potential to become the next viral cookie recipe.  I don't have much else to say before I return to my prone position on the couch except for this: MAKE SOME NOW.  Oh, and as a thank you for putting up with my crazy ramblings, and as my little Hinamatsuri gift to you, I've got some little notecards for you to download designed by yours truly.  (DOWNLOAD THE HINAMATSURI NOTECARDS)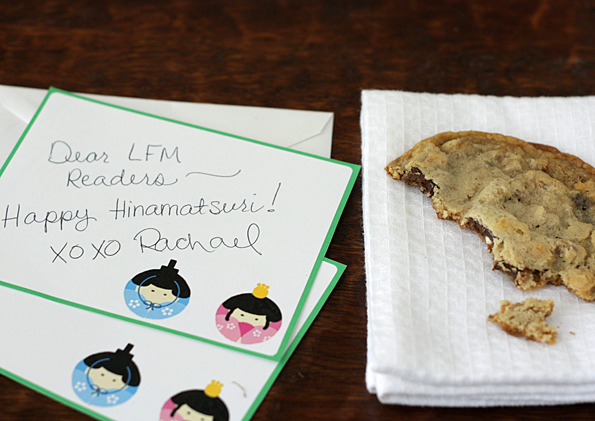 Print This Recipe
Momofuku Milk Bar's Compost Cookies
Recipe by Christina Tosi (Courtesy of The Amateur Gourmet and Regis & Kelly)
Makes 15 6-ounce cookies
8 ounces (1 cup) butter
1 cup granulated sugar
3/4 cup light brown sugar, packed
1 tablespoon light corn syrup
1 teaspoon vanilla extract
2 large eggs
1 3/4 cups all-purpose flour
2 teaspoon baking powder
1 teaspoon baking soda
2 teaspoon Kosher salt
1 1/2 cups Your favorite baking ingredients! (chopped chocolate, mini chocolate chips, Raisinettes, Rolos, Cocoa Krispies, etc.)
1 1/2 cups Your favorite snack foods (potato chips, pretzels, goldfish crackers, etc.)
1. In a stand mixer, using the paddle attachment, cream together the butter, granulated sugar, brown sugar, and corn syrup on medium high speed for 2 – 3 minutes until the mixture is fluffy and pale yellow in color.  Use a spatula to scrape down the sides of the mixing bowl.
2. On low speed, add the eggs and vanilla and mix until they are incorporated.  then increase the speed to medium-high and start a timer for 10 minutes.  During the 10 minutes, the sugar granules will fully dissolve and the mixture will become a pale cream color and double in size.
3. After the 10 minutes, lower the speed to low and add the flour, baking powder, baking soda, and salt.  Mix for 45 – 6o seconds—just until your dough comes together and the dry ingredients have become incorporated.  DO NOT overmix the dough.  Scrape down the sides of the mixing bowl with a spatula.
4. Continuing on the low speed, add the mix of your favorite baking ingredients and mix for 30 – 45 seconds until they are evenly mixed into the dough.  Then finally, add your favorite snack foods last, mixing on low until they are just incorporated.
5. Use a 6-ounce ice cream scoop to scoop out balls of dough onto a parchment lined baking sheet.  When you have scooped out all of the dough, wrap the baking sheet tightly with plastic wrap and refrigerate for a minimum of 1 hour (or up to 1 week).  DO NOT bake your cookies from room temperature or they will not hold their shape.
6. Preheat the oven to 400 degrees Fahreneheit.  When the oven has come to temperature, arrange the chilled cookie dough balls on a parchment or silpat-lined baking sheet 4-inches apart.  Bake the cookies for 9 – 11 minutes.  Check the cookies at 9 minutes.  They should be browned on the edges and just beginning to brown towards the center.  If not (if they seem pale and dough on the surface), leave them in the oven for the additional 2 minutes.  Cool the cookies completely on the baking sheet before transferring them to a plate or airtight container for storage.
* The cookies will keep fresh at room temperature for 5 days, or in the freezer for 1 month.