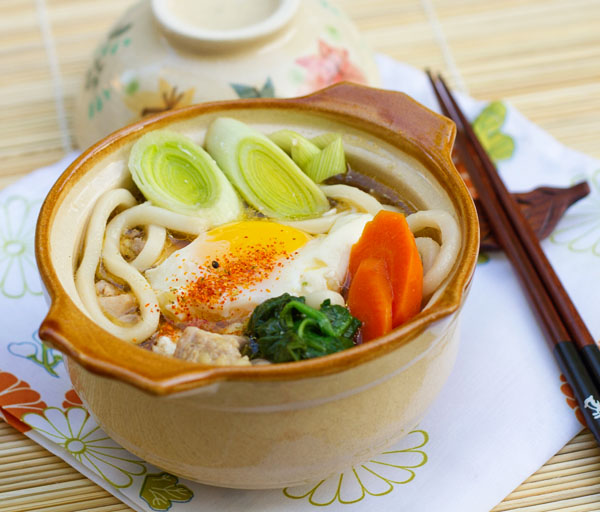 Nabeyaki udon is one of my all-time favorite Japanese dishes.  It's a soup made with thick chewy udon noodles, vegetables, and a variety of toppings, depending on where you get it, from a poached egg to tempura shrimp, or kamaboko (fish cake) and chicken.  Mr. Fuji and I have a favorite restaurant in Tokyo that serves huge steaming bowls of udon, and I always order nabeyaki udon.  But before I share my recipe for nabeyaki udon with you, some background on why I'm sharing it with you!
Last month I had the privilege of speaking at a conference presented by the Asia Society Southern California called Japan Rising.  The conference was incredible, filled with amazing speakers and tons of information.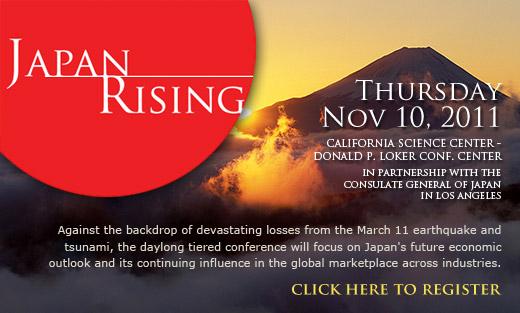 I was on a panel that spoke on the topic of Japan's influence on food, fashion, film, and fusion.  The moderator, Paul Whitney, is the Vice President of Japan Publicity, an international marketing firm that works with Japanese and American businesses.  The three other panelists were: Masashi Niwano, the Festival & Exhibition Director for the Center for Asian American Media and a filmmaker who has had one of his films shown at the Cannes Film Festival.  Sharon Sadako Takeda, a Senior Curator at the Los Angeles County Museum of Art (LACMA).  Cristina Vee, an actress and singer known for her work in animation and video games.  I think the five of us could do an entire conference ourselves—we had so much to talk about!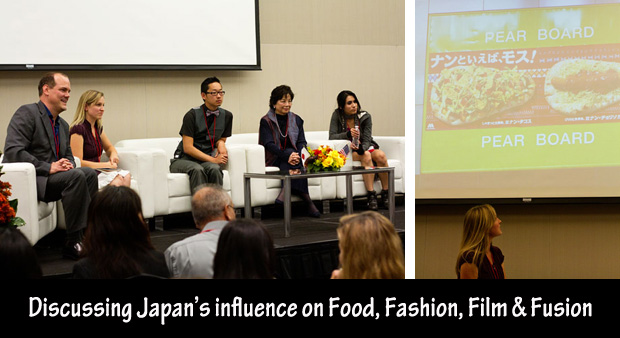 The day ended with a fun reception where we were entertained by a variety of performances and activities, including Taikoproject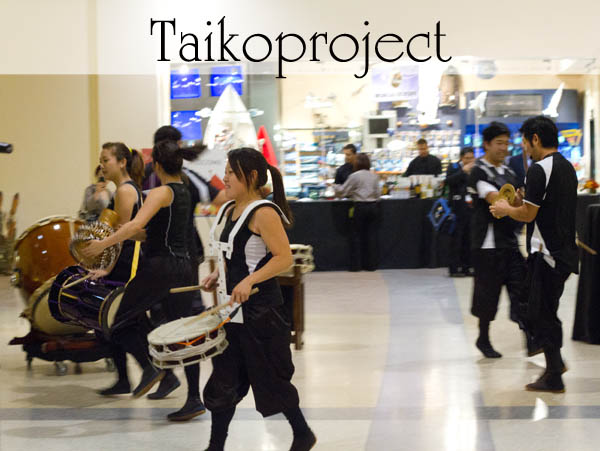 and Shinobu Ichiyanagi, a candy artist who was mesmerizing to watch as he turned molten sugar into fantastical creations.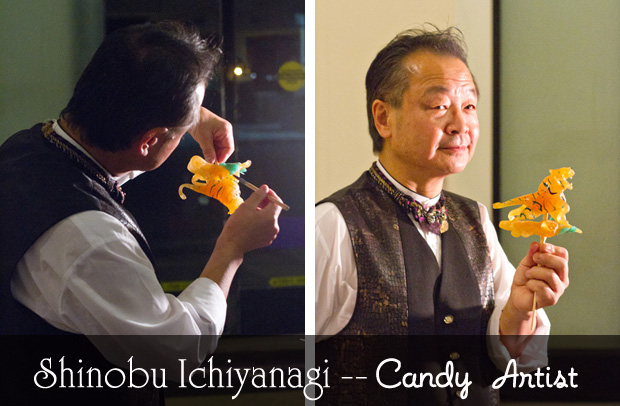 I came away from the conference feeling grateful for my time in Japan, and even more inspired to share my love of the country, its people, and culture with you!  One of the reoccurring topics during the conference was the concept of "Cool Japan."  Japan External Trade Organization (JETRO) currently has a campaign called Cool Japan to promote the "hidden gems" of Japan that Americans may not be familiar with.  In light of the earthquake and tsunami devastation of 3/11, this concept is becoming increasingly more important as a way of boosting interest in and travel to Japan to bring economic growth and support to the country as it rebuilds.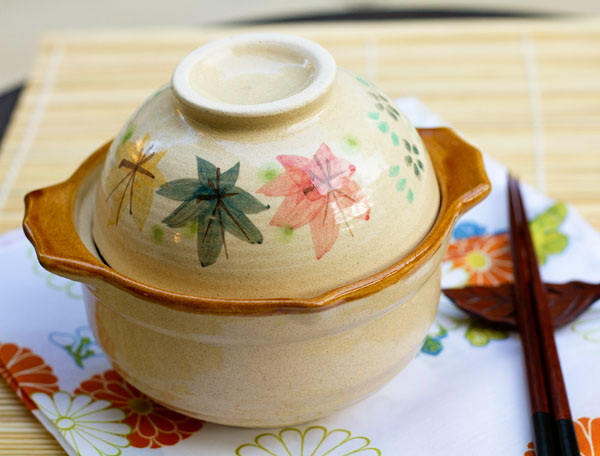 With that in mind, let's turn back to nabeyaki udon.  Nabemono are hearty wintertime one pot meals cooked in clay or cast iron pots, and in my opinion, one of the gems of Japan that more Americans need to know about.  I've shared a recipe for tori no mizutaki, one type of nabemono, but now it's time for us to explore all that the world of nabemono has to offer!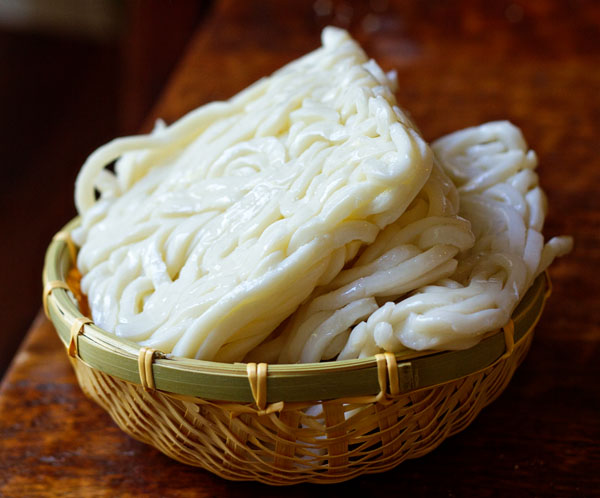 These dishes are easy to make, filling, and delicious.  A bowl of chewy udon noodles, chicken, and noodles grabs at me just like a bowl of my mom's chicken noodle soup.  It's hard to stop at just one bowl.  My version of nabeyaki udon is simple, but you can add any additional toppings that suit your fancy.  Tempura shrimp anyone?

Print This Recipe
Nabeyaki Udon
Makes 5 servings
6 ounces fresh spinach leaves
6 cups dashi (basic Japanese sea stock)
1/3 cup soy sauce
3 tablespoons mirin
1 teaspoon salt
3 cloves garlic, minced
1 tablespoon finely grated ginger
2 large carrots, peeled and thinly sliced on the diagonal
2 leeks, cleaned and cut into 1-inch slices on the diagonal
1 pound boneless, skinless chicken thighs
21 ounces fresh udon noodles
5 large eggs
1. Bring a large pot of water to a rolling boil and cook the spinach for one minute. Quickly drain the spinach and plunge it into a bowl of cold water. Drain and rinse with cold water until the spinach is completely cold. Squeeze out the water, then cut into 1-inch lengths. Set aside.
2. Mix the dashi, soy sauce, mirin, and salt together in a 4-quart saucepan, then stir in the garlic and ginger. Add the sliced carrots and leeks, then bring the liquid to a boil over medium heat.
3. Add the chicken and simmer until just cooked through, about 5 minutes.
4. Add the udon noodles and place the spinach in 5 small bundles on the top. Simmer for 3 minutes.
5. Gently crack the eggs, one at a time, into the soup. Cover the pot with a lid, and let simmer for 3 minutes, then turn off the heat and let sit to allow the eggs to finish cooking.